Around the Liverpool squad right now, there are two contrasting feelings firing the build-up to Tuesday night's showdown at Anfield. A rising unease about the recent drop-off is offset by the urge to get back on the front foot against Chelsea; to put in the kind of rousing free-flowing display that had characterised their season up until a few weeks ago.
Now, they may need it just to save their season. They need to quickly get back to what they had been doing better than anyone: attacking. Liverpool remain the Premier League's top scorers with 51 goals in 22 games, but the problem is that they've lost their verve at exactly the wrong time, because such a game comes against a side that has defended better than anyone.
It is the deeper undercurrent to this title clash, beyond the fact it is first against third and what was supposed to be champions elect against main challengers. It is also statistically the best attack against statistically the best defence, thereby centring on another vintage contrast that could say a lot about titles races in general. Or at least it would, if Liverpool were able to play to the maximum in the way they had previously been doing. As it is, it feels like the current run is just confirming the fears that had been there even when they were fully firing. It is that no side can win a league with a defence as porous as theirs.
It is a theory best articulated by Sir Alex Ferguson.
"Attack wins you games, defence wins you titles," the 13-time English title winner once said in one of those moments when he would expand on all his league-winning experience.
And yet Ferguson disproved this more than anyone. Three of his United sides won the title by conceding more than 40 goals in three different 38-game seasons:  43 in his last campaign in 2012-13; 44 in 1996-97, when they shipped a total of 11 goals in two successive games to Newcastle United and Southampton; and 45 in 1999-2000. That alone illustrates it's all a lot more complicated than Ferguson's own comment, and certainly disproves the traditional notion that the best defence wins the title. That has actually only happened in nine of the 24 Premier League seasons so far. By contrast, the best attack has won the title 16 times. It goes even further than that, though. While backlines that have had as low as the seventh best defensive record have still won the league, all Premier League champions have at the very least been the third top scorers in a given season.
It's all too clear. To challenge for the title, it's more important to be able to regularly break open games than to lock them down. You might even say that Ferguson's comment needs to be inverted. Defence wins you games, attack wins you titles.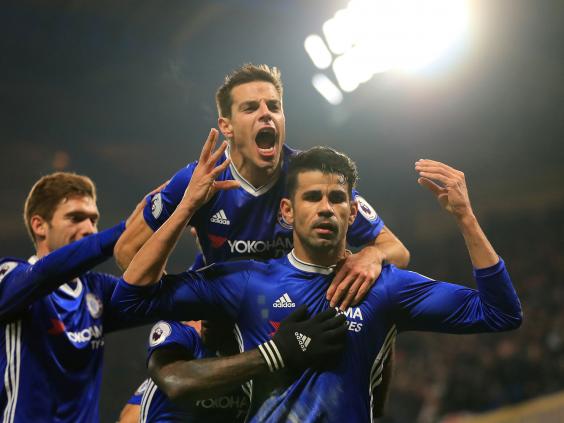 The reasons for this should be clear, too, especially in an era where goal rates are still going up. The average per game for the last five full seasons has been 2.73, and this term is at 2.86, compared to 2.59 for the same spell a decade ago. So, if a team is primarily based on a solid backline and generally win games tightly, they will have fewer solutions on the occasions when that plan is rumbled.
None of this is to diminish the art of defending, or its importance. The bottom line is that any champions still just need to get most of their jobs right, including at the back, and that has made for something of a threshold in terms of just how much sloppy defending you can get away with it.
The stark facts for both Liverpool and Manchester City is that no side in the Premier League era has won the title with defensive records as bad as theirs – 1.23 goals conceded per game and 1.27, respectively.
This, of course, is what Conte has been hammering into his Chelsea team all season: the need for "balance". Seventeen of 24 Premier League champions, after all, have simply had the best goal difference above anything else. Conte publicly reasserted it on Monday, when the debate was put to him.
"It's not too good to be too offensive or too defensive," the Chelsea manager said. "You must have a good balance. But it's easier to say this than to find this out on the pitch in your team."
The difficulty for Liverpool is that they're not just facing a supremely solid defence that has only conceded 15 goals so far. They are facing a three-man defence that now perfectly fits the overall formation, and has allowed Conte to so easily alternate between counter-attacking tactics and all-out pressing to ultimately score just four goals fewer than Liverpool. The leaders have more than balance.
Chelsea also retain a fluency in that forward line that Jurgen Klopp's side have lacked of late. It hasn't helped that he hasn't had his first-choice attack since early November, and that was always going to tell in the medium term, despite how impressively Liverpool initially maintained their productivity. The players have particularly been feeling the loss of Sadio Mane, whose searing pace gave Klopp's aggressive pressing the ability to properly get behind teams and really hurt them.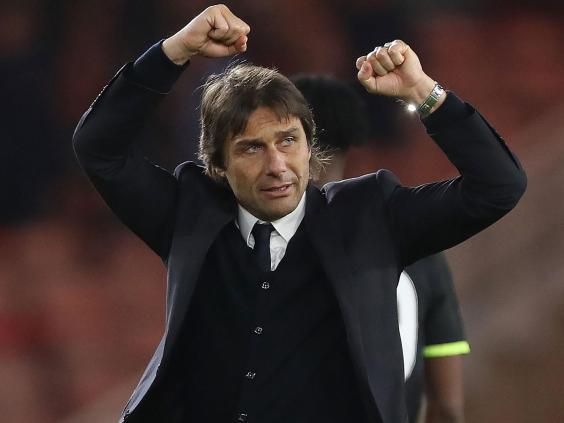 It has all meant that Liverpool's defending – especially without Joel Matip – has been allowed to hurt them even more than before. It could yet have done serious damage to their title challenge, unless they can find the right response against Chelsea; unless they can find the right response to Conte's whole approach.
With the way this season is panning out, it could yet be decisive in the title challenge, and not only because of old beliefs about attack versus defence.
Read more at independent.co.uk