In one of the quieter moments before he spoke to media on Thursday morning, Arsene Wenger was asked how he's feeling.
"I am not very well," he responded… but it was followed by a smile, and a question of his own. "Are you surprised?"
The answer would be no, since this spell of deflating successive defeats should be no surprise. We seem to see Arsenal in this type of eye-rolling reality-check form, and Wenger in this kind of tetchy mood, at least twice a season. The visit of Marco Silva with Hull City is coincidental in that sense, since he was responsible for one of these moments last season, when his Olympiakos side won 3-2 at the Emirates. That defeat also raised the type of searching questions about Wenger's reign that we've seen in the last week, but they still haven't felt as frenzied as at other times, like last season's title collapse.
That may well change if they make it three games without a win at home to Hull, after losses to Watford and Chelsea, but might also be why the manager was still in good enough mood to issue something of a rallying call as he reflected on that last week. The only problem was that rallying call was akin to Jeremy Corbyn's "real fight starts now" comment after the Brexit bill.
"It's as well an interesting week because it's a good test at an important moment of the season," Wenger said. "And it's as well a good opportunity to show what we are made of and to deal with what matters to us – what is at stake and in front of us in the next game."
The fair response to that would be that the opportunity to show what they are made of was actually last week going into the Chelsea game, and this is like getting ready for a battle on the fringes after the main war has already been lost. The reality, of course, is that we know perfectly well what Arsenal are made of. It's why they seem to have the same season over and over again, and why their supposed title challenge has once more evaporated by February after yet another convincing defeat.
Perhaps the more interesting question is not about what Arsenal are made of or the mentality that Wenger likes to so often speak of, then, but rather how they specifically deal with weeks like this. It's all the more interesting since any single defeat is said to "torment" him and cause intense introspection. There is, however, a recognisably regular outward response. It is, after all, one of the genuine positives of the manager's longevity and sense of stability. If Arsenal always frustratingly fall away just when they seem on the brink of a breakthrough, the flip side is they never actually fall apart just when outright collapse seems imminent. They do rally in that regard, and are capable of the type of result that can suddenly make the worries of the previous week much less pressing.
"I focus on what is important, you know," Wenger explained. "And what is important is to prepare for the next game and analyse what happened and prepare for the next one. I am long enough in the job that you go from hero to zero in one minute. As I just told you, I am the same person last Tuesday and I can analyse things the same way."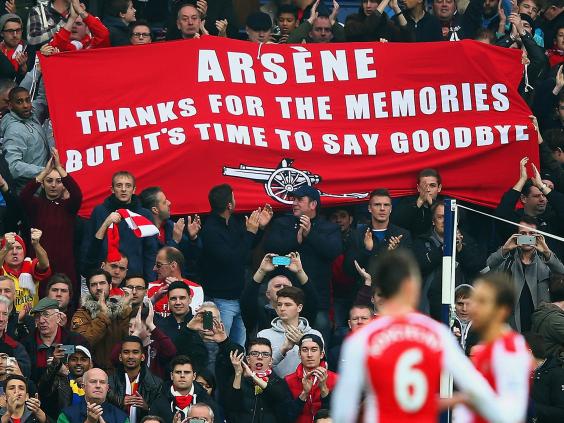 He also tends to unwind in the same way, regardless of what's going on around him.
"I watch football games," Wenger said, before adding a caveat: "not so much what people think about football games."
Those who know the 67-year-old say this is completely true, and that he is not only constantly watching games from all over Europe, but is also fully absorbed by each match. A fair question is whether that immersion in more football allows the kind of detachment required to really see any problems clearly. For all the perceptions of Wenger, however, it would be wrong to think he doesn't make his feelings clear to his players. They will more than know where he felt they went wrong. He certainly appeared visibly angry in his press conference after the Chelsea game, so obviously trying to contain his emotions, but similarly tried to contain any information about how it was internally dealt with.
When asked about the meetings following that Stamford Bridge match, Wenger said: "I don't want to come out on that because it is difficult enough to keep some things internal. It is no need for me to come out on top of that too what I say in the meetings with the players."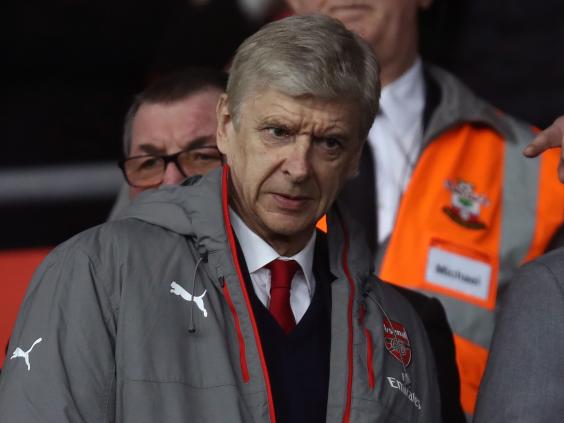 Wenger might not be Sir Alex Ferguson, but he is well capable of being harshly cutting with his players. Some of the players can also be cutting with each other, and Per Mertesacker is known to be one of the most vocal, if also receding in on-pitch importance.
The Arsenal squad is a generally very happy and united group, as so many of their social media efforts prove, but there can be small fissures at times like this. That has been when some players have sniped about others 'getting away' with sub-par performances. There is a more general point there, though.
For all the clichéd talk about Arsenal's lack of "leaders", what is really missing is the hard-edged culture of winning offered by a standard-setting core, where a certain high level of performance is just conditioned. It was something that Rio Ferdinand talked about to The Independent over a year ago, with that itself reflecting how long this has been going on.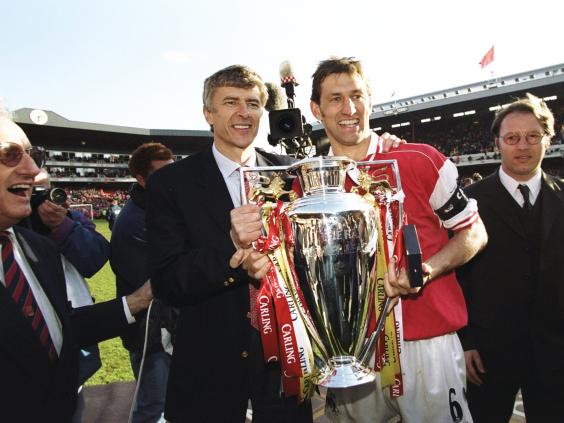 "When Wenger came to Arsenal, he had [Tony] Adams, [David] Seaman, [Dennis] Bergkamp, [Ian] Wright, people like that, who'd won things, knew how to win," Ferdinand said. "If he came in at half-time and something had to be done, invariably, I bet he didn't have to say a word. Them [sic] players would be digging each other out. I don't think there's anyone in that dressing room at Arsenal that does that.
"Ferguson got rid of players who weren't capable of being intense every day… If you're not an animal who can go in there and be intense every day and demand from yourself and others to improve, you won't stay long – and good riddance."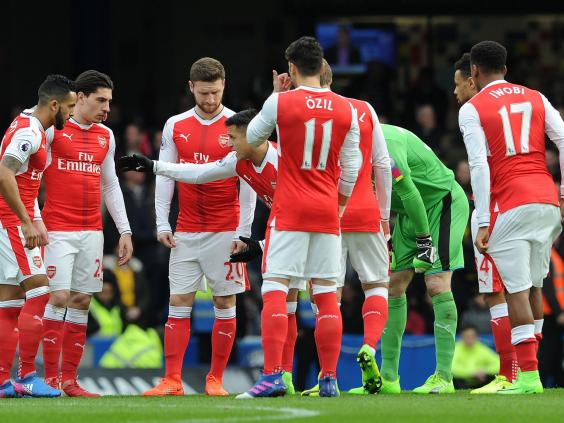 Wenger is refusing to say goodbye to Arsenal's title chances, despite everything, and despite everyone effectively handing it to Chelsea.
"Yes, but when you are a competitor you fight, you do not go home and you analyse rationally if they win here, they have three points… you fight as far as you can and we are in a double fight, because we are in a fight as well to be in the top four, you know, but we have as well to fight because we want to catch Chelsea back, or you have no fuel. We have to refuse to give up."
The single reassurance in that double fight is that they have, after all, been in this situation before. None of this will be a surprise to them.
Read more at independent.co.uk