Arsenal's title challenge ended on Saturday afternoon, although only the most optimistic fans had much confidence before the trip to Stamford Bridge that this season would be any different from the last 12.
Arsenal are 12 points behind Chelsea and even in the extremely unlikely circumstances that Chelsea collapse it would be Tottenham Hotspur or Manchester City who benefit.
Every season there comes a moment when Arsenal realise that their priority has to be securing fourth place rather than looking up and they have certainly reached that point now. This Arsenal team will not be turning over any tables this season.
There was absolutely no conviction about Arsenal's performance at Chelsea. It was telling how, in his very brief post-match comments, Arsene Wenger said that "the defeat against Watford maybe had bigger consequences than expected". That was their most damaging no-show for years, a shocking defeat, which prompted Wenger to lambast his players for not being mentally ready afterwards. But clearly he feels that the after-effects of that defeat were still with his players on Saturday afternoon.
The challenge now for Wenger is to make sure that that bad feeling is exorcised when Arsenal host a resurgent Hull City on Saturday. Finishing fourth is important and the only shot Arsenal have at anything like success this year is in the cups. They have two very different trips this month, first to Bayern Munich in the Champions League, then to Sutton in the FA Cup.
But the chances of Arsenal winning the Champions League are remote. And even if they win the FA Cup that will not end questions about the direction of the club. Arsenal, of course, won the cup in 2014 and 2015 but those two trophies did not ultimately show that the club was back on its way to the top.
As this season dwindles away, then, Arsenal have to ask themselves why they can still not mount a serious challenge to win the Premier League. They have world class talent, young players, experience, money, everything that a title-chasing side would need. But they are less than a sum of their parts.
Antonio Conte is about to win his fourth league title which is impressive given he has only been coaching for 10 years. Wenger has four league titles himself, the most recent of them in 2004 when Conte was still a player. When asked why Arsenal cannot make a serious push for the title, Conte admitted that he did not know.
"I think Arsenal has all the potential to win the title, honestly," Conte said. "Because if you look at their squad, you can see a lot of young players but with great quality, physically very strong, and also a good manager. But now, and in future, to win the title in this league will be very tough, very, very tough, for all the teams"
Of course it is very, very tough but every year one team does manage it. Arsenal are not as good as Chelsea, this season, as was made very clear on the pitch on Saturday. But the title was theirs to lose last year, when Leicester won it, or two years before, when Manchester City eventually beat Liverpool and Chelsea over the line.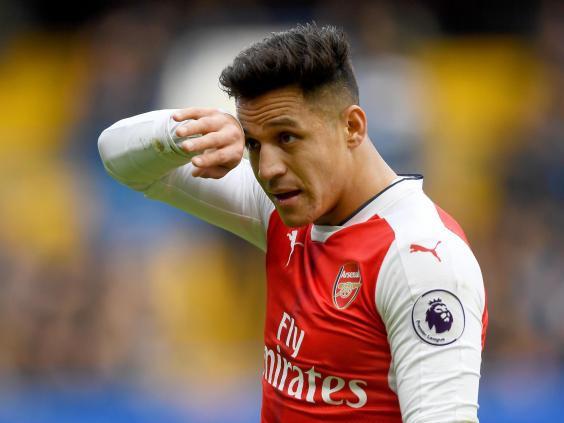 All this evidence shows that Arsenal will never win another Premier League under Arsene Wenger. That was probably clear in 2014 when he signed his last contract but it is certainly true now. The question that Arsenal have to ask themselves, as they mull some difficult decisions in the next few months, is how much of a problem that is.
Read more at independent.co.uk