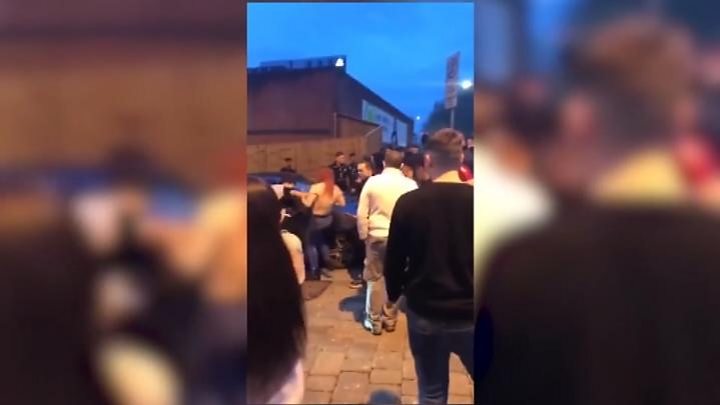 An 18-year-old man has been arrested after a car collided with a group of people outside a popular clubbing spot in Newport, injuring four.
Two women received "potentially life changing injuries" in the incident on Cambrian Road at 05:30 BST, according to Gwent Police.
A man and a third woman were also injured. The car was later found burnt out about two miles away.
Police arrested a man on suspicion of causing injury by dangerous driving.
Video appeared on social media showing a vehicle surrounded by a crowd of people.
The car appeared to reverse and then drive forward and screams were heard as people seemed to jump out of the way.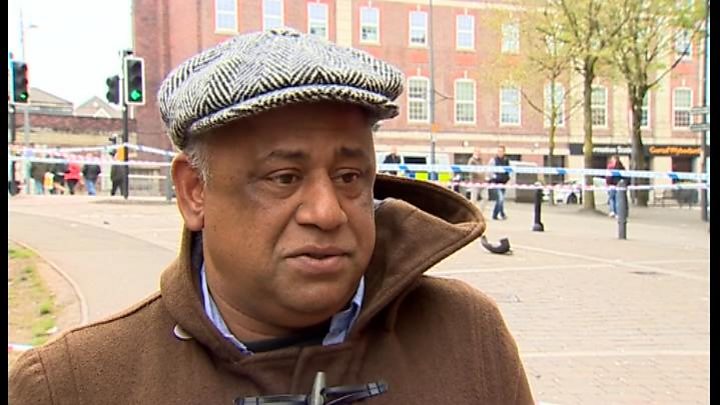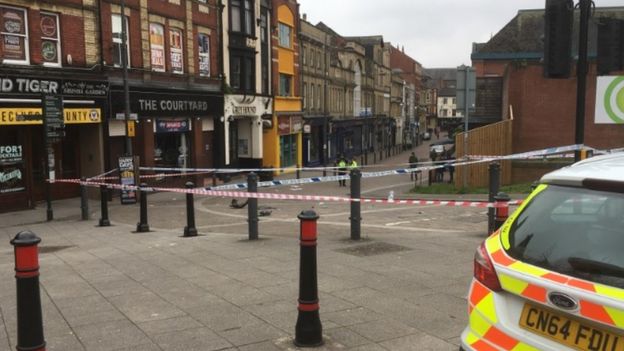 Paul Burridge, 53, from Newport, had gone into the city to pick up his 22-year-old daughter, Charlotte, from a night out when he witnessed the incident.
He said: "I pulled up in the lay-by and stood by my car waiting for her.
"It was about 05:30 and there were about 100 people around waiting for taxis. Then all of a sudden all hell broke loose."
He added: "I went over and saw one girl on the floor, her friend was on top of her saying 'don't look' – but I thought it could be my daughter.
"Luckily, my daughter was waiting at the station nearby for me and didn't even know what had happened."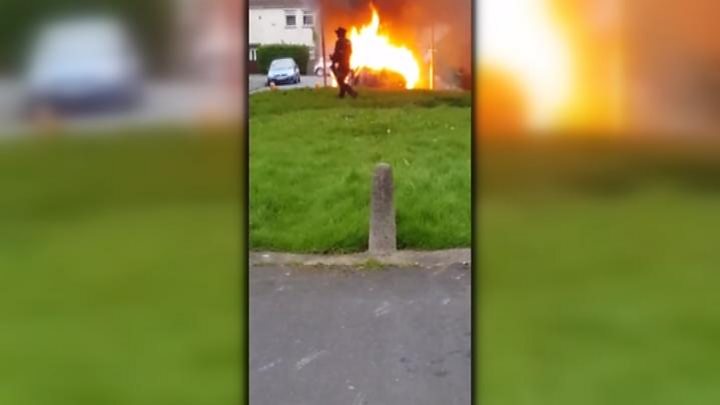 Witness Iftekhar Haris, director of MP Clubs which runs three city centre venues, said: "This was such a terrible thing to happen".
He said door staff, including one who was a first aider, went to help people and he described police response as "excellent".
"They looked after the two main victims. There was a third – a guy – and a girl who was hurt. She was able to walk around," he said.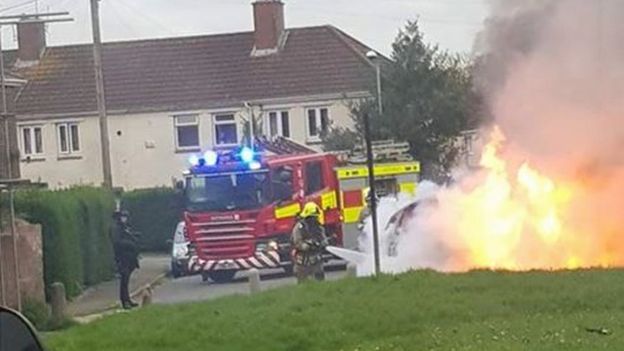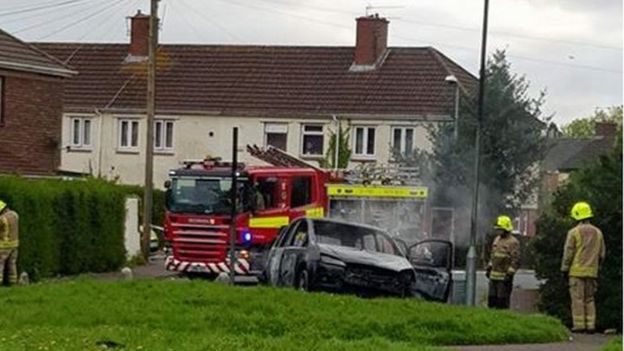 A car was later found burnt out on Magor Street in Newport.
Police said investigations were continuing.
Source: www.bbc.com