A car bomb attack on a military convoy in south-eastern Turkey has killed two soldiers and injured four others, Turkish officials say.
The explosion late on Saturday happened in the town of Lice in Diyarbakir, the province governor's office said.
The attack came after Turkey bombed Kurdish separatist camps in northern Iraq – the first such strikes since a peace process began in 2012.
No group has claimed responsibility for the latest attack.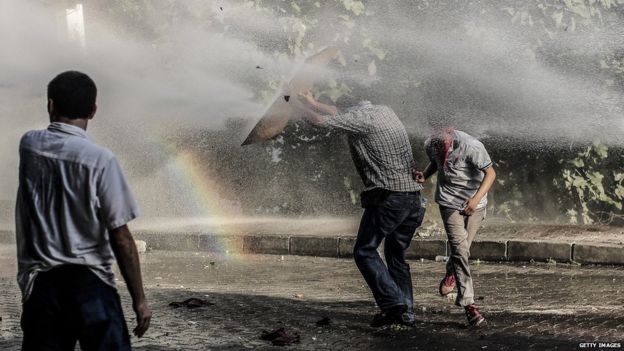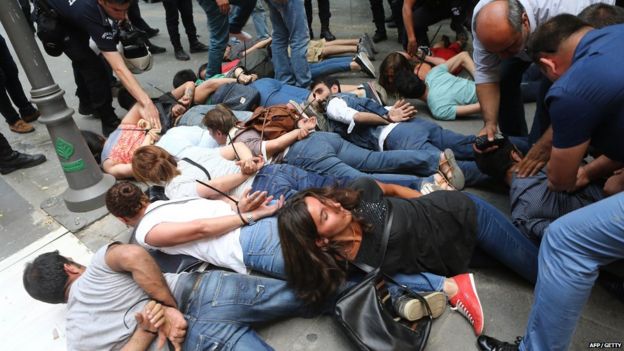 The Kurdish Workers Party, or PKK, threatened to break off a two-year ceasefire following Saturday's raids.
There has been a wave of unrest after a suicide bomb in Suruc, blamed on so-called Islamic State (IS) killed 32 people – mainly university students planning to carry out aid work in Kobane, Syria.
It has included protests and confrontations with police in Ankara and Istanbul.
The PKK's military wing killed two Turkish police officers on Wednesday, claiming they had collaborated with IS in the bombing in Suruc.
The US has called on both sides to avoid violence, but stressed that Turkey has the right to defend itself against attacks by Kurdish rebels.
The BBC's Turkey correspondent Mark Lowen reports Kurds say the Turkish government has failed to stop IS, seeing the group as a useful tool against its Kurdish enemy, the PKK.
He says sporadic attacks including one on a police station in Istanbul have raised the spectre of a return to conflict between the Turkish state and Kurdish separatists that blighted the country for 30 years and killed 40,000 people.
Source: https://www.bbc.com