You can always rely on James Bond to make the world seem somehow bigger. From Dr No's Jamaica to the rugged Scottish Highlands of Skyfall, for over 50 years 007 has been criss-crossing the globe at a breathless pace.
His latest adventure, Spectre, sticks to this formula, opening in the thick of a chaotic Day of the Dead parade in Mexico City, before taking in the Austrian Alps, Rome, London and Morocco.
For most devotees of the franchise, Bond's relentless internationalism is a huge part of his appeal, and, with each film tending to be spread over four or five disparate locations, there aren't many countries that don't bear his footprint.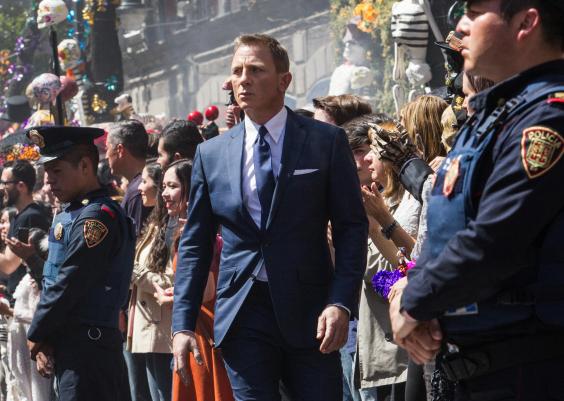 Skiing with Blofeld
Few places are as proud of their Bond connections as the Piz Gloria (00 41 33 856 88 66). This revolving restaurant – located  nearly 3,000 metres above sea level, on the summit of the Schilthorn in the Swiss Alps – doubled as the mountain lair of Bond's nemesis, Blofeld, in 1969's On Her Majesty's Secret Service,  the only 007 adventure to star George Lazenby.
The film's production team found the restaurant half-finished, and helped to fund its completion. Today the Piz Gloria is home to a permanent Bond World 007 exhibition as well as a James Bond Bar. Inghams (01483 791 114;inghams.co.uk) offers a seven-night stay in the nearby Hotel Alpenruh, from £768pp, half board, including flights.
Thai break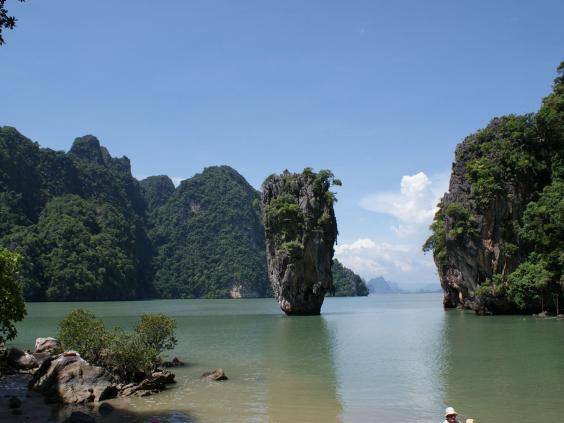 Phang Nga Bay in south-west Thailand will be instantly recognisable to all Bond fans, on account of Koh Tapu, the distinctive limestone karst jutting vertically out of its green waters like a fat finger.
Now commonly known as James Bond Island, it doubled as Scaramanga's hideout in the 1974 Roger Moore outing, The Man With the Golden Gun.
Viator (020 3478 5933; viator.com) offers a longtail boat day trip to James Bond Island, floating through mangrove forests and sea caves, from £30pp. Includes hotel pick-up from Krabi, lunch and a guide.
Royale treatment
The 2006 Bond reboot, Casino Royale, centred upon a high-stakes poker game in the fictional Hotel Splendide in Montenegro. This section of the movie was actually filmed in the handsome Czech spa town of Karlovy Vary, in the palatial, 300-year-old Grandhotel Pupp (00 420 353 109 111;  pupp.cz.en).
Not only has the Pupp played a supporting role in several movies, but it is also said to be the inspiration for Wes Anderson's Grand Budapest Hotel. While its own casino didn't appear on screen, the lobby and facade featured heavily. Double rooms are available from €173 (£124), including breakfast.
Day of the Dead
Spectre's ambitious opening sequence in Mexico City has all the right ingredients for a memorable Bond scene, from its thousands of costumed extras to its suitably over-the-top helicopter chase.
Day of the Dead is celebrated from 31 October to 2 November, but if  you're not prepared to hop on a plane this week, Intrepid Travel (0808 274 5111; intrepidtravel.com) has a five-day trip to the Mexican capital timed to coincide with next year's festival. Departing 30 October 2016, it starts at £515pp with accommodation, but not flights.
Back to the beginning
Many fans of the film franchise may also be familiar with Ian Fleming's novels. In Jamaica, GoldenEye is the winter retreat where he wrote all 14 Bond books between 1946 and his death in 1964.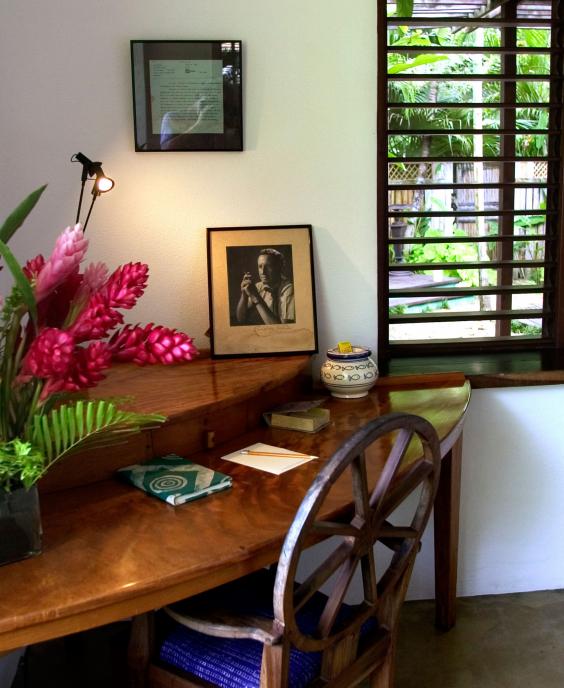 Renamed the Fleming Villa, the author's original bungalow is today part of the luxury GoldenEye resort (00 1 876 6229 007;goldeneye.com) in Oracabessa Bay. A stay here doesn't come cheap, though, with nightly rates starting at £395pp, including breakfast.
Source: https://www.independent.co.uk