The Toronto International Film Festival (TIFF) has shouted "action" on the epic six-month saga that is film awards season, with the announcement of its first wave of movies.
Among the Oscar hopefuls showing at Toronto in the first half of September will be Renee Zellweger's Judy Garland biopic and Joaquin Phoenix's Joker origin story.
The World War Two comedy Jojo Rabbit – directed by Thor: Ragnarok's Taika Waititi – will also have its world premiere in Toronto.
Half of the gala presentations – the most high-profile screenings – are directed or co-directed by women, including Marielle Heller's A Beautiful Day in the Neighbourhood which stars Tom Hanks and Matthew Rhys.
'Sophisticated, not snobby'
"It's not so much about the numbers," says TIFF's artistic director Cameron Bailey. "It's more about finding strong films by women that maybe weren't as recognised in past years. Trying to develop relationships with filmmakers where they'll bring films back.
"We have been just looking hard for the best films by women we can find, and giving them the highest profile and platforms."
Toronto is seen as a key launch pad for films with Academy Award aspirations. The top prize at Toronto, the audience award, has consistently gone to a film that has later received a best picture nomination. And the winner of last year's audience award, Green Book, went on to win the top prize at the Oscars in February.
"What I'm most proud of is the audience here in Toronto which has an uncanny knack for recognising movies that will go on to great acclaim," Bailey tells the BBC. "They've done it all the way back to American Beauty in 1999 and Slumdog Millionaire Danny Boyle's film in 2009. Last year with Green Book as well.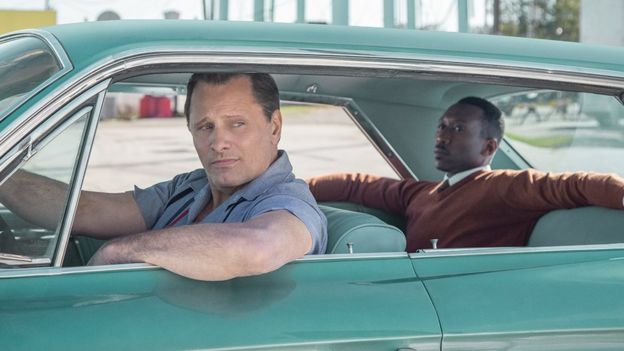 "I think there's something here about a really sophisticated audience that isn't snobby, but still loves film and can embrace popular filmmaking which can, and that seems to be what allows some films to start their awards run here in Toronto."
Toronto is one of three festivals, along with Venice and Telluride (in Colorado) that both take place in late August/early September, which traditionally showcase films on the Academy Awards radar.
Over the past decade every best picture winners at the Oscars but one has premiered at one of the three festivals.
Telluride doesn't announce its line-up until the just before the festival begins, Venice will reveal which big films will play there on Thursday. And Toronto will make a series of further announcements, adding more titles to its line-up, between now and September.
So in the meantime here are some of the films premiering at Toronto, along with many others which will be hopeful of Academy Award recognition.

Jojo Rabbit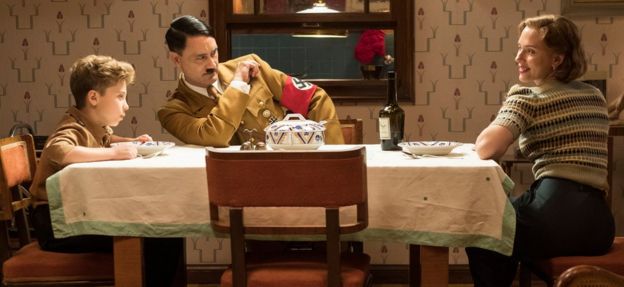 What you need to know: It's a dark comedy set during World War II about a young German boy who has an imaginary friend in the form of an idiotic Adolf Hitler, and who discovers his mother (Scarlett Johansson) is hiding a Jewish girl in their attic.
The buzz: Director Taika Waititi (who also plays Hitler) has won plaudits for his previous comedies What We Do in the Shadows and Thor: Ragnarok.
Festival appearances: It'll have its world premiere at Toronto, after what is likely to have been strong competition from Venice and Telluride.
Oscar hopes: If it connects with audiences it could well become a frontrunner for best picture.

Joker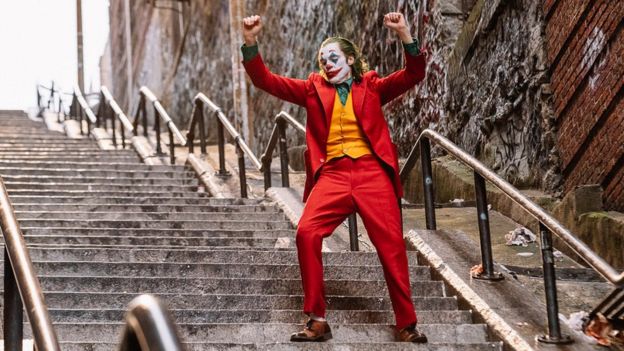 What you need to know: It's an origin story from Gotham City as failed stand-up comedian Arthur Fleck (Joaquin Phoenix) evolves into feared villain The Joker.
The buzz: The trailer has met with huge approval, and has been viewed online more than 50 million times.
Festival appearances: It has its North American premiere at Toronto, so looks certain to play the Venice Film Festival first.
Oscar hopes: Joaquin Phoenix has been nominated three times but never won. Could he become the second Joker actor to take home a statuette after the late Heath Ledger?

Judy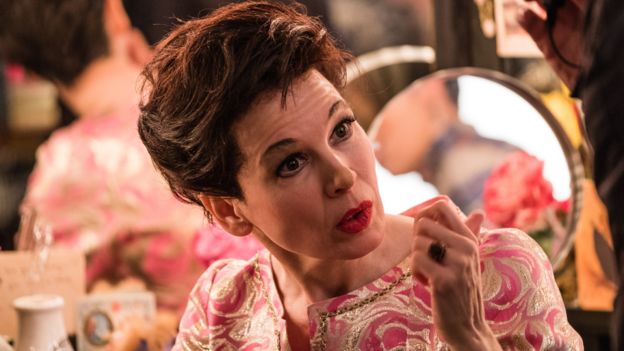 What you need to know: Set 30 years after Judy Garland played Dorothy in The Wizard of Oz, this biopic – which stars Renee Zellweger – reflects the highs and lows of the actress's career.
The buzz: The trailer shows how well Garland's life has been captured.
Festival appearances: It'll have its Canadian premiere at Toronto, so looks extremely likely to appear a few days earlier at the Telluride Film Festival and Venice too.
Oscar hopes: A much-loved Hollywood actress playing a much loved Hollywood icon clearly has the potential to land Zellweger best actress recognition.
www.bbc.com