The name game
There may be some high-profile men – hello, Jay Z and John Lennon – who have combined their surnames with their wives' (the former to become Carter-Knowles, the latter Ono-Lennon), but few male celebrities have taken their wife's surname and completely forsaken their own. And, public personalities aside, it's unlikely that many people know more than a handful of men – at best – who have taken their wife's maiden name after matrimony. So, it's surprising that Zoe Saldana and her husband, Italian artist Marco Perego, made headlines this week when the actor revealed that Perego had decided to become a Saldana after their marriage. While the announcement garnered positive reactions from some, it unsurprisingly also incited criticism from others. Saldana took to posting on Facebook:
Fathers, sons, brothers, men everywhere: Your legacy will not perish if you take your partner's surname, or she keeps hers … Why is it so surprising, shocking – eventful that a man would take his wife's surname? Women have never been asked if its ok for them to give up their names — why doesn't that make the news? Men, you will not cease to exist by taking your partner's surname. On the contrary — you'll be remembered as a man who stood by change.
A bitter pill
Mumsnet.com is not unfamiliar with causing, or being at the centre of, controversy. But it's rare that the popular parenting website comes under fire for supporting potential illegal activity. However, this week, the site has been criticised by several anti-abortion groups for supporting the Abortion Support Network (ASN), a charity that assists women living in the Republic of Ireland and Northern Ireland with the finances they may need to travel to England to seek an abortion. ASN also provides women with "information about reputable providers of early medical abortion pills by post". Abortion is illegal in the Republic of Ireland and Northern Ireland (despite the latter being part of the UK), but obtaining abortion pills (which can be taken up to nine weeks into pregnancy) by post in England would be an offence, too, as two doctors have to authorise an abortion for it to be legal.
The ASN is one of five charities Mumsnet users have chosen to benefit from the site's annual Giving Week. The Telegraph was quick to pick up on Mumsnet's championing of ASN, running a story with the headline "Mumsnet backs 'illegal' DIY abortions" and reporting that Christian groups are calling for the site to be investigated by police and charity regulators.
Explaining the choice to fundraise for ASN, Mumsnet CEO Justine Roberts told the Telegraph:
As we understand it, the ASN signposts women to two charities that dispatch abortion pills after medical consultations. The World Health Organisation lists the pills in question – misoprostol and mifepristone – on its Essential Medicines list.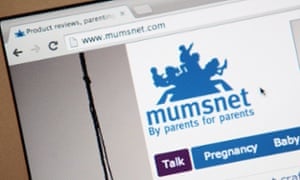 If Mumsnet might not seem like the most obvious organisation to rally for abortion charities, then it's worth looking to a new report on abortion released by the Department of Health earlier this week – in particular to the statistic indicating that, in England and Wales last year, more than half of women (54%) who terminated pregnancies already had a child. It's also worth noting that, while the number of mothers receiving abortions has gone up by 47% in a decade, the number of teenagers ending pregnancies had declined the most over the same
The DoH revealed that, overall, the number of abortions carried out in England and Wales has continued to fall since 2004. For the first time, medical abortions (the abortion pill) have counted for the majority of terminations, meaning that women are, on the whole, undergoing far less intrusive procedures and receiving treatment quickly. However, there is one stark statistic that comes out of the report: more than 10 women every day are travelling from Ireland to England to access abortions. Clearly, there is still work to do. And, clearly, charities such as ASN are very much needed to ensure women and girls are able to get the same safe care their English counterparts do.
#JustATampon
If you thought this picture of Jon Snow holding a tampon betwixt his thumb and index finger – with his best newsreader face – was pretty much perfect, then one particular response it received from a disgruntled Twitter user made it even better. Snow was among several personalities and many more Tweeters who helped spread Plan UK's #JustATampon hashtag this week – a campaign that aims to encourage people to "support the effort to stop taxing a female necessity". Unconvinved, Bruce Everiss tweeted: "Why? Many other necessities of life are taxed," adding that "there are plenty of man taxes". When asked to elaborate on what taxes are targeted at onlymen, Everiss said, simply: "Trousers." If you're still confused, he handily expanded on his point in a blogpost entitled "Nutty feminists and their tampons". Safe to say, the word "trousers" has never been funnier.
#Justatampon support the effort to stop taxing a female necessity :Text Tampon to 70007 to donate £3 to @planUK pic.twitter.com/Q52zgd2BKe

— Jon Snow (@jonsnowC4) June 8, 2015
Pitting pits against each other
Miley Cyrus has managed to grow her armpit hair to a newsworthy length, and be proud of it, but she has got nothing on the ladies of China right now. Women's rights activist Xiao Meili has launched an armpit-hair photo competition on microblogging site Weibo (China's answer to Twitter) in a bid to start a conversation about gender equality – and the response she's received has been far better than from Miley's fanbase.
"Women should have the right to decide how to deal with their bodies, including small details like armpit hair," Meili told CNN. "You can choose to shave it, but you shouldn't be forced to do so under the pressure of stereotypes." While we in the west might be used to seeing women with shaved underarms, Meili explained to the BBC that hairless armpits have only been the norm for Chinese women for the past 20 years. Now Weibo has been inundated with armpit-hair selfies, as thousands participate in Meili's competition. (The prizes, by the way, include vibrators, condoms and a female urinal, so we're guessing this is more about making a statement than winning the swag.)
Sexist scientist steps down
"Three things happen when they [women] are in the lab: you fall in love with them, they fall in love with you and, when you criticise them, they cry." It's a sentence you may well have read this week and one the Nobel prize-winner Sir Tim Hunt is probably regretting saying, especially since it has since caused him to resign from his post as an honorary professor at University College London. That's probably because his apology was more of the sorry-not-sorry variety, as Hunt told the BBC: "[I was] really sorry that I said what I said," adding that it was "a very stupid thing to do in the presence of all those journalists". Quite. Especially since those journalists were at a women's conference for science and journalism. Oh, Tim. Despite his apology, and subsequent resignation, Hunt stands by his comments. "I did mean the part about having trouble with girls," he said.
I have fallen in love with people in the lab and people in the lab have fallen in love with me, and it's very disruptive to the science because it's terribly important that, in a lab, people are on a level playing field.
Something tells us it's not just the women who are the problem here.
Hello, Ghostbusters?
And lastly to our favourite movie casting of the week, which goes to Thor star Chris Hemsworth for being named as the receptionist in the upcoming all-female Ghostbusters movie. The director, Paul Feig, announced the news via Twitter, with a picture of the Hollywood actor and the caption "Our receptionist. #whoyougonnacall."
Our receptionist. #whoyougonnacall pic.twitter.com/wGTzs8KdUs

— Paul Feig (@paulfeig) June 10, 2015
Source:https://www.theguardian.com