Beijing bargain
To stimulate demand for its new route between Manchester and Beijing, Hainan Airlines is offering promotional fares on the first three departure dates. On 11 and 13 June, tickets are available for £472 return, rising slightly to £485 for 10 June.
Full throttle
The bright lights of Sin City will be accompanied by the sound of revving motors from March, when SpeedVegas opens. The $30m complex will feature a 1.5 mile track for racing Ferraris, Lamborghinis, Mercades, Porches and more, with no speed limit, from $49 (£33) per lap.
In the bag
Got lots of luggage to transport? AirPortr has launched at Heathrow, offering passengers the opportunity for their bags to be transported between Terminals 3 or 5 and any London location. Book as late as the day of travel. Two bags of any dimension or weight start at £30 to/from central London locations. Terminals 2 and 4 will be added soon.
On the ball
Cristiano Ronaldo has announced a partnership with Portuguese hotel chain Pestana to open four hotels in Lisbon, Madrid, Funchal and New York. Operating under the name CR7, the footballer's shirt number at Manchester United and Real Madrid, the first hotel will open in his hometown of Funchal this summer.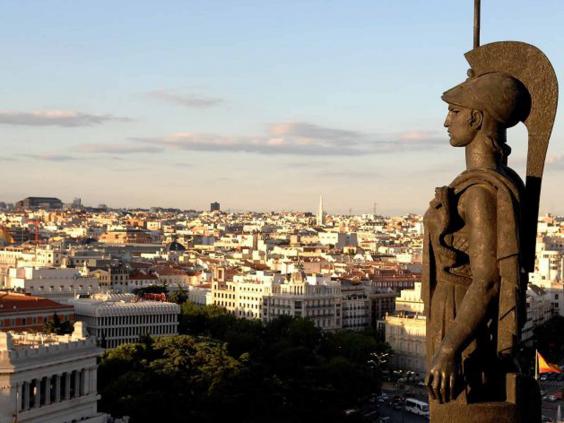 Iberia bound
Monarch has added two new summer routes to its schedule: Madrid and Lisbon, both from Birmingham starting 17 and 20 June respectively, with Lisbon also served from Gatwick and Manchester from 3 and 5 May respectively.
Raise a glass
If you have embarked on Dry January, you may want to reward your efforts at the Bruges Beer Festival. Taking place on 6-7 February in Beursplein, it will welcome 82 breweries from around the country. Local restaurants will be offering complementary menus over the weekend.
Zip it
While most rucksacks feature outward-facing zips, a RiutBag's are on the back, meaning that, when worn, the bag is harder to pick-pocket. Available in a range of sizes, all can fit a 15-inch laptop inside and most can be slotted under an aircraft seat. The 10- and 15-litre bags are available to pre-order for February delivery at £79 and £89 respectively.
Paris with love
Eurostar is trialing a new service. Boomerang is an online platform on which customers can request small items, that are only available in France, to be purchased by a fellow passenger and brought over the Channel, where the transaction then takes place in person. The service also works in the other direction.
Source: https://www.independent.co.uk