More than 50 firefighters are tackling a large blaze at a Newcastle city centre shop where it is feared a number of people may be trapped.
Police evacuated nearby buildings after the fire broke out just before 09:00 GMT at the Kard Bar poster and print shop on Cross Street.
Tyne and Wear Fire and Rescue Service said it was thought there were people on the upper floors of the building.
Assistant Chief Officer John Baines said the fire was now under control.
For more updates on this and other stories from the North East, visit BBC Local Live.
"We will be bringing in some structural engineers to look at the stability of the building before we start to commit crews inside," Mr Baines said.
"At this point in time we can't confirm if all persons have been accounted for but, as part of our investigations, we will be establishing that in the course of today."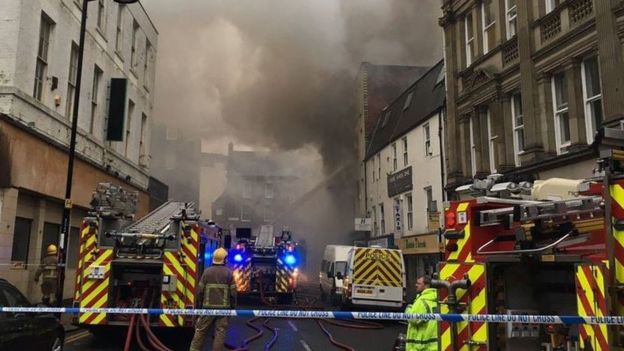 Northumbria Police said Westgate Road, Clayton Road and Cross Street had been closed because of thick smoke.
The fire service, which had 11 appliances at the scene, said the outbreak was confined to one building.
Commuters and shoppers were told to avoid the area.
Northumbria Police advised residents to shut doors and windows and said students had been evacuated from nearby International House.
Supt Bruce Storey said emergency services would be on site into the evening.
"There is no major traffic disruption, but it could get more congested as we approach rush hour," he said.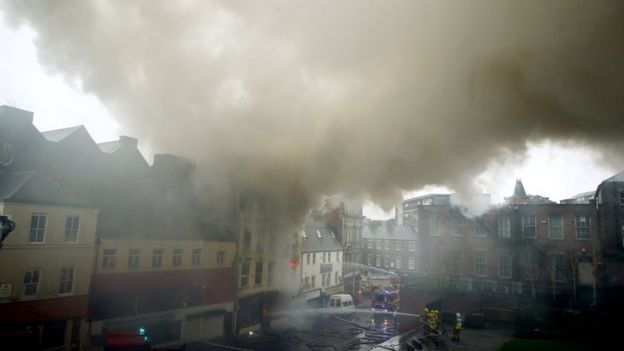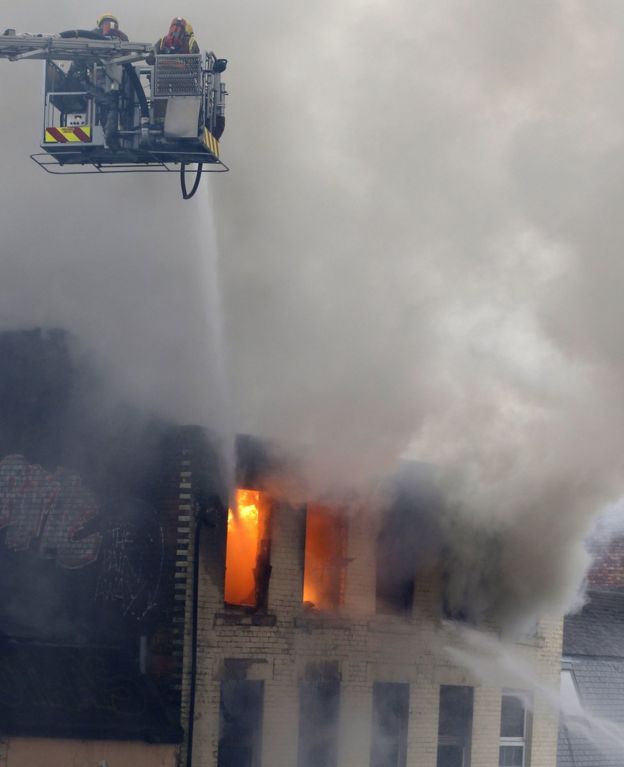 Source: https://www.bbc.com