More than 40 pensioners on a day trip have been killed after their bus crashed with a truck on a country road in south-western France.
The collision happened near Puisseguin in the Gironde wine region, east of Bordeaux, after the bus had set off from a nearby town. The truck driver also died.
The French president said he was "plunged into sadness by the tragedy".
This is the worst French road disaster since one in 1982 when 52 people died.
The crash happened at around 07:30 local time (05:30 GMT).
The bus was involved in a head-on collision with the timber truck on what local residents described as a notoriously dangerous bend in the road close to Puisseguin.
Both vehicles quickly caught fire.
At least 41 people on the bus and the driver of the lorry died in the blaze. Nine people were injured, four seriously, according to the government.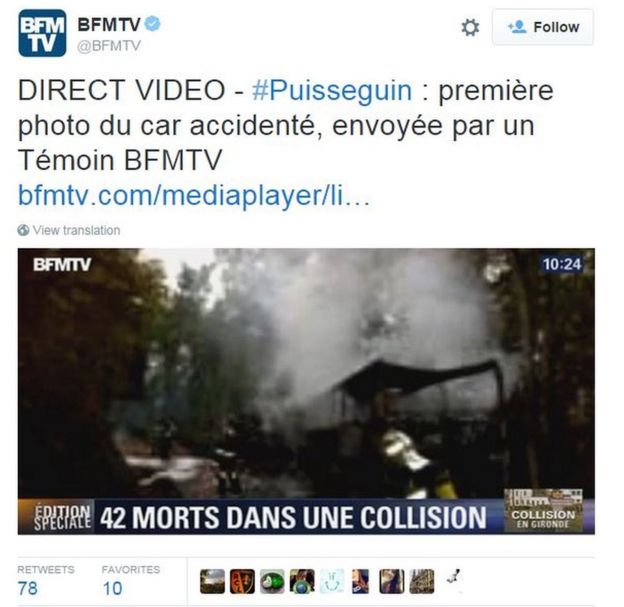 A large number of those on board the bus were reported to have been members of an elderly people's association in the small town of Petit-Palais-et-Cornemps, which has a population of just 700, as well as from other neighbouring communities.
They had not long left on their journey, and were heading south for a day trip to the Landes region.
Marie Fulbert, a council official from the nearby town of Libourne, said they were still waiting for news of who was on the bus and said they had taken "a lot of calls from friends and family".
More than 60 firefighters attended the scene. The wounded were airlifted to hospital.
The exact cause of the crash is not yet clear.
Mr Hollande, who is on a visit to Athens, has promised a full investigation into what he called an "immense tragedy".
Prime Minister Manuel Valls, along with the interior and transport ministers are expected to go to the scene.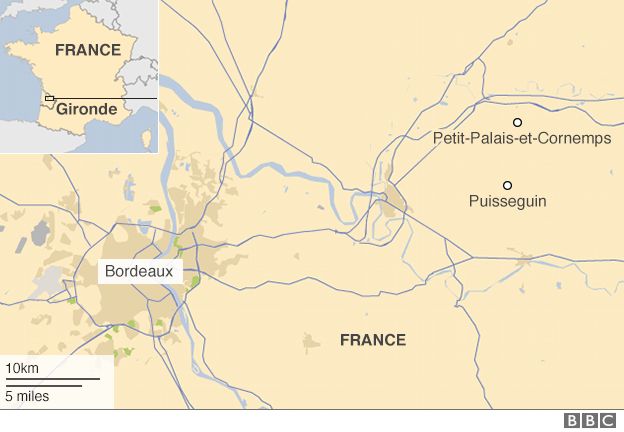 Source: https://www.bbc.com