Some shows are hard to categorise, but Lookalikes, Channel 4's new structured-reality series set in an Eastbourne celebrity impersonators agency, really is a blancmange with spanners in. The set-ups are fantastical enough: Barack Obama in a greasy spoon, David Beckham asking Ed Sheeran to donate sperm, Gordon Ramsay wooing Linda Robson. The performers play lightly fictionalised versions of themselves, taking on celebrity personas, often identified with other fictional characters. The masks slip haphazardly, with no one on the same page at the same time. The question that hangs over all structured-reality shows: "Is this real?", well, I'm not sure these guys could actually answer.
Welcome to the new reality TV, a world weirder than a platypus's foot. It may only be an adolescent in terms of the time it's been on our screens, but the ubiquitous format has already had several growth spurts, each apparently odder than the last. Why is this and what effect does it have on us, the bovine ruminants at home?
For a while now, reality TV has, like a long-haul flight booked with coupons, been stopping off at some unexpected places. When Big Brother launched in 2000, we'd never seen anything like it. We all watched, quick to point up its anthropological significance, where necessary. "Plus, democratisation of hierarchical media!" we squealed. "Something something ANDY WARHOLS!" It was big news for production companies, too, who realised with Christmas morning joy that a) they could stop paying those jumped-up arseholes – actors and writers – because b) real people were more interesting. (Of course, for real, read "annoying", and for interesting, "liable to stick a wine bottle up their chuff".)
The genre's first phase was explosive. We were inundated with shows that taught us to put down skirting board, or make a Spanish omelette, or dress to hide a belly. Talent shows where the primary talent was weeping; HR tribunals presided over by a grumpy lord; competitions in which the prize was the actual opportunity to marry a farmer: there was no escape. Private affairs like finding a wife or eating an animal's anus were now all grist to the entertainment mill. Appearing on TV suddenly felt like wartime conscription; only the lucky or highly principled could avoid it.
But then, in 2010, three months after Channel 4 screened Big Brother for the last time, we entered the uncanny valley of Towie, heralding the second generation: structured reality. Thank Lime Pictures, which MTV asked to create a UK equivalent to the successful Laguna Beach, and Daran Little, story producer on the first series of Towie and Made In Chelsea. Both had years of experience in soap operas, but were now looking for a new breed of performer.
Professional actors usually split their private and public lives, spoiling the illusion TV fans want to believe in. Towie's cast was fame-hungry, tabloid-complicit, social media-addicted. Keen to turn their real-life relationships into mass entertainment, they were hamstrung only by being rubbish and unable to convincingly play themselves. This was Botoxed TV, trading emotional truth for telegenic polish. Yet it was weirdly gripping: a Ballardian smorgasbord of class porn, hair product and half-people who could only live their lives through your eyes.
In its wake, new titles flourished like fungi (as did puns: Geordie Shore? Desperate Scousewives? Come on, that's gold). Schedules were overrun, and we got used to reality that looked like its opposite. Now, in 2015, the genre is entering a whole new phase, characterised by self-critiquing awareness and postmodern games. Tired of staring into the mirror, it's decided to step through it.
The identity fog of Lookalikes is a prime example. Depending on how much you credit its creators, it's either a knife-sharp satire on the diminished currency of celebrity or ill-judged and confusing. (The first scene shows agency head and David Beckham impersonator Andy Harmer informing his Rolf Harris lookalike that the dream is over.) Is the joke on these flimsy goons? Or us, spellbound by a photocopy of a photocopy of fame?
Many newer, tonally unsettling shows are products of unconventional genre splicing. Knickerbockerglory, the production company behind Lookalikes, is committed to "playing creatively with form". It's responsible for Boom Town, a structured-reality sketch show, and South Side Story, which follows a real Brixton-based dance crew who spontaneously burst into chart hits like a stage musical. Meanwhile, BBC3's Murder In Successville is a brilliantly surreal pastiche of police procedurals, plunging minor celebrities into a homicide investigation where victim and suspects are all knowingly crap impersonations of other celebrities.
Even the most mainstream staples are starting to display a creeping weirdness. Shows such as The X Factor and Britain's Got Talent now acknowledge that producers' votes count for more than judges': footage is pejoratively edited; conversations are "frankenbited" to manufacture stories; and some singers are pitch-corrected. Which leaves them free to revel in their artifice, sham disputes and routine controversies; it's all the pleasure of the pantomime. As Made In Chelsea approaches an LA spinoff and its 10th season, its localised vérité is increasingly unmoored. The cast are all media stars, talk about their "favourite scenes to film" like any actor, while having widely reported off-camera relationships. It's false consciousness in deck shoes.
The scrutiny of fame should, ironically, shine a light on artificiality. But we watch Kim Kardashian's mother, Kris Jenner, film a scene discussing the possibility of her divorce while we know the paperwork has already gone through the courts. The media can leak Real Housewives star Vicki Gunvalson's texts, discussing a forthcoming set-up in which she "discovers" her daughter's shock engagement. Why don't we care?
As a study of how the industry works, new drama UnREAL – a behind-the-scenes exposé of a competitive dating show – is so close to the bone it could have been written by a vivisectionist. Created by a former producer on The Bachelor, it lampoons a show exactly identical to The Bachelor, and airs in the slot immediately before The Bachelor. Which is a bit like having the Sex Pistols open for Pink Floyd. UnREAL demonstrates how creative teams map out blunt narratives and stock characters, and ruthlessly manipulate competitors. "Let's protect our wifeys, starve our villain until she's mean like a pitbull. Cash bonuses for nudity, 911 calls and catfights," instructs a senior story producer. Competitors are advised to amp up racially stereotypical behaviour, and personal histories are exploited for emotional money shots.
https://www.youtube.com/watch?v=HTV_Y5b72Hk
And yet, UnREAL isn't completely at odds with the glossy product that follows. Because reality TV consumers no longer care that the product isn't "real". The demographic for the genre skews younger, towards an audience with liberal attitudes to music, fashion and socialising, for whom once-cherished notions of authenticity mean less. They're media natives, as interested in structure as reality. But – a Kardashian-sized but – familiarity still breeds contempt. Producers have to keep introducing something original to the diet, or they start eating themselves.
Which brings us full circle. Big Brother, like Doris Day, is surprising enough for the simple fact it's still alive. The thing's run longer than Forrest Gump. Now on Channel 5, it's been commissioned for another three years. But, inevitably, it's got weird, too. To watch Big Brother now is to wander into a hall of mirrors, needing the toilet. It feels as if no one is actually being evicted any more. Unpopular contestants this series are sent to a second Big Brother house, where they spy on the remaining housemates, while we spy on them.
Meanwhile, housemates from previous series are being fed back in. This is the third time that John McCririck has entered the house, which is like watching a man trying to section himself. There's been a race row, and a punishment in which housemates administered electric shocks to each other, in homage to the Milgram experiment, the most disturbing psychological exercise of the last century. The show is unrecognisable from its 15-year-old self, in which housemates spent hours washing up, wondering if anyone was actually watching.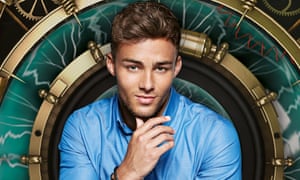 After all this experimentation, what comes next? The new series of Desi Rascals is trialling EU-style free movement of labour: drafting in Towie's Jasmin Walia and Ross Worswick, The Apprentice's Solomon Akhtar, and Take Me Out's Fahra Rai, like Marvel characters trading franchises. It's a logical step. Perhaps they should just jam every reality star into one monstrous show (which, as an added bonus, would be easier to turn off). Here's to Spencer, wearing a schlong thong, cheating on Gemma in their forever home of Borehamwood, while Alan Sugar marries a farmer who turns out to be John McCririck. Now that would be unreal.
Source: https://www.theguardian.com