Lufthansa has cancelled more than 500 flights from two of its German hubs today as cabin crew continue their strike.
Domestic and European flights to and from Frankfurt and Düsseldorf have been worst affected by industrial action called by the Independent Flight Attendants' Organisation (UFO).
"Lufthansa will do its utmost to keep the effects of a strike to a minimum and to inform passengers as soon as possible," the airline said in a statement. "For that reason, Lufthansa requests all passengers early on to stay up-to-date by checking the flight status."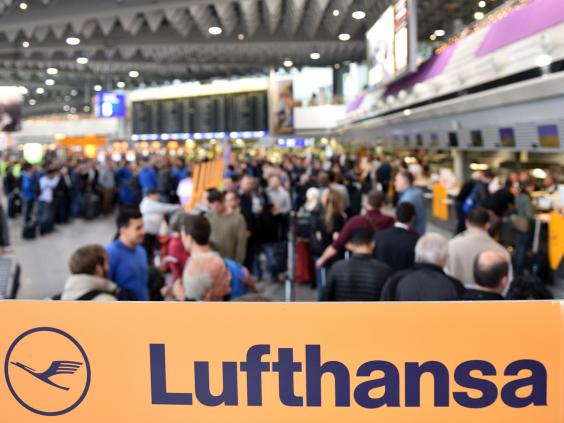 Subsidiaries including Germanwings, Air Dolomiti, Swiss, Eurowings, Brussels Airlines and Austrian Airlines are unaffected.
Union members working on Airbus A320 and Boeing 737 walked out for 17 hours starting at 6am today, along with cabin crew based in Düsseldorf.
The industrial action had started yesterday but the first wave forced the cancellations of around 10 per cent of Lufthansa's 3,000 scheduled flights.
Strikes are expected to continue for a week, rotating around different airports.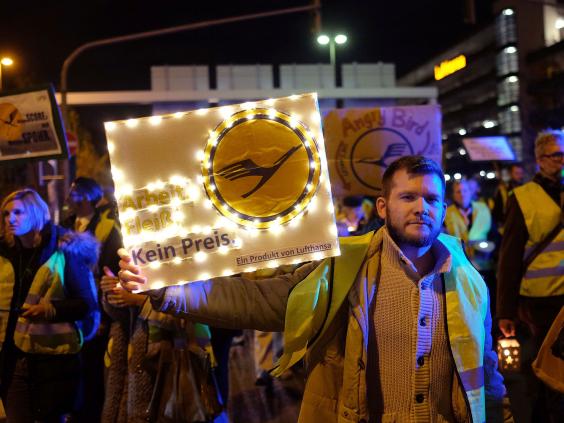 The UFO is attempting to secure transition payments for its 19,000 members if they retire early as part of its contract dispute with the airline, which is trying to cut costs.
"We regret this course of action, but we see no alternative," union head Nicoley Baublies said.
A spokesperson for the union said it had been "encouraged and validated" by the public response to the strike, claiming the reaction had been "overwhelmingly positive".
"We await a propaganda battle…and can only say that we wish such creativity had happened in the negotiating room," he added.
Source: www.independent.co.uk