The Labour Party is preparing to announce its new leader after a turbulent three-month campaign.
Left-wing MP Jeremy Corbyn, an outsider when he first entered the race, is being tipped to win by a wide margin.
He is up against former ministers Yvette Cooper and Andy Burnham and shadow minister Liz Kendall.
The winner will be announced at a conference in central London at about 11:30 BST, with Labour's new deputy leader unveiled beforehand.
The four candidates have all now arrived at the Queen Elizabeth II conference centre, in Westminster, where they will be told the result and kept in a holding area until it is officially announced.
The BBC's assistant political editor Norman Smith said there was speculation in rival camps that Mr Corbyn was set to win with more than 50% of first preference votes.
Mr Corbyn was greeted by supporters singing the socialist anthem The Red Flag and chanting "Jez we can", which became his unofficial campaign slogan and Twitter hashtag.
The prospect of a victory for Mr Corybn, who says he offers "a new kind of politics", has sparked warnings from senior party figures about a shift to the left and some frontbench MPs have said they would not serve under him.
---
Labour leadership contest
Candidates: Andy Burnham, Yvette Cooper, Jeremy Corbyn, Liz Kendall
Voting deadline was midday on Thursday, 10 September
Winner will be announced at a special conference at the Queen Elizabeth II Conference Centre in London
It begins at 11:00 BST, with the result of Labour's deputy leadership election announced first. At 11:30, the winner of the leadership contest will be unveiled and he or she will then make a short acceptance speech. In both cases, round-by-round details of voting will be made available to show how each winner emerged
How does the voting system work? Voters have ranked candidates in order of preference. If no candidate wins more than 50% of the votes in the first round, the person in last place drops out and their supporters' second preference votes are reallocated to the other candidates. This process continues until the candidate with the most accumulated votes wins
---
The size of the Labour Party electorate has increased dramatically to more than 500,000, including people who have been able to vote by paying £3 to become a registered supporter under new rules.
This led to claims by some MPs of "infiltration" by Conservatives and "hard left" sympathisers – fears which Labour played down, saying robust checks were being carried out to weed out "bogus" new members right up until results day.
There were also reports – rejected by the party – of some voters not receiving their ballots in time to vote.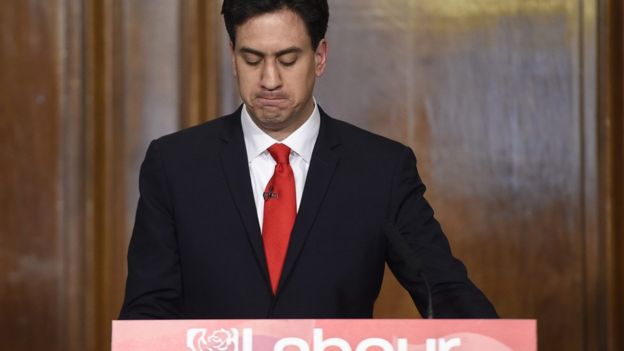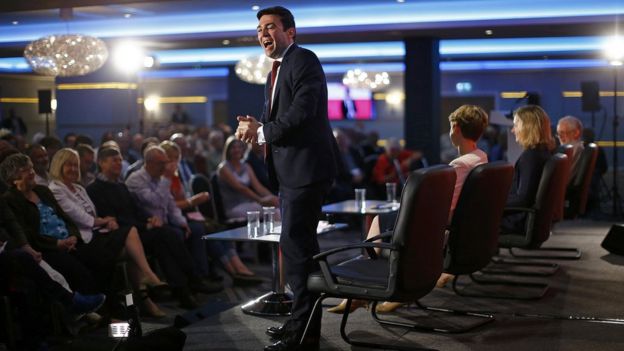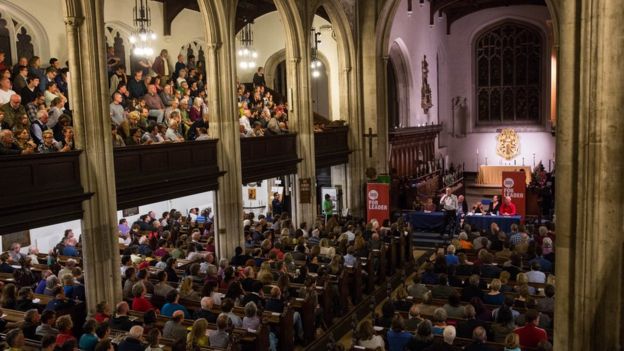 As voting closed, Mr Corbyn said it had been "an inspiring summer" regardless of the result.
Ms Kendall, seen as the most Blairite of the candidates, said she may have been "too blunt" at times while Mr Burnham told his team he had an "outside but realistic chance" of winning.
'Unity is key'
Oldham East and Saddleworth MP Debbie Abrahams said Mr Burnham could still win but urged the party to rally round whoever came out on top.
"Unity is absolutely key," she told the BBC. "We cannot go back to the old days of the 1980s. We have learnt from that."
Bermondsey MP Neil Coyle, who nominated Mr Corbyn but said he would not vote for him, said that the winner faced a "difficult journey" to take Labour back to power.
"Whoever wins has to have the best shadow cabinet representing the whole party," he said.
On Friday, Prime Minister David Cameron suggested Mr Corbyn would take Labour back "to the days of Michael Foot and Arthur Scargill" in the 1980s if he won rather than accepting the need for a "free enterprise economy" and "strong defence".
The deputy leader shortlist comprises Tom Watson, Stella Creasy, Ben Bradshaw, Angela Eagle and Caroline Flint.
Watch Labour Leadership: The Result, from 11:00 BST on BBC Two and the BBC News Channel.
Source: https://www.bbc.com