Labour is to unveil plans at its annual conference in Brighton to overhaul its policy-making process in the wake of Jeremy Corbyn's leadership victory.
A review could lead to the end of the National Policy Forum and give all party members and registered supporters power over policies.
Sources close to Mr Corbyn say voters want a new direction.
Meanwhile a frontbencher is warning moderate MPs are at risk of being purged by the party's leftist elements.
The practice of mandatory reselection, introduced by supporters of the late Tony Benn in the 1980s to weed out MPs opposed to the hard left, would force every Labour MP to face a reselection battle.
Their constituency party would look at the sitting MP's parliamentary record and consider their suitability for the next election.
Some of Mr Corbyn's leading supporters strongly back the idea of reselection, but the Labour leader has ruled it out.
Shadow culture secretary Michael Dugher said the practice had been tried in the 1980s, and failed. He added it was time to "stop the punishment beatings" of moderate MPs.
'New rows'
The announcement on policy-making is to be made by Angela Eagle, the current chair of Labour's Policy Forum, and would be the first official step to a way of opening up politics, sources close to Mr Corbyn added.
The party will then use the review to make a decision on how to reform the system.
---
What is the National Policy Forum?
The main body for shaping Labour policy is the National Policy Forum, an elected group of more than 200 people representing councillors, trade unions, socialist societies and MPs.
It produces reports on the different policy areas, which are presented at annual conference and either accepted or rejected in a vote.
Read more on how the Labour Party makes policies
---
BBC political correspondent Ross Hawkins said the change could trigger new rows in the party.
One frontbencher predicted full members of the party would not be happy that people who registered as supporters for £3 could potentially be given a say over policy, our correspondent added.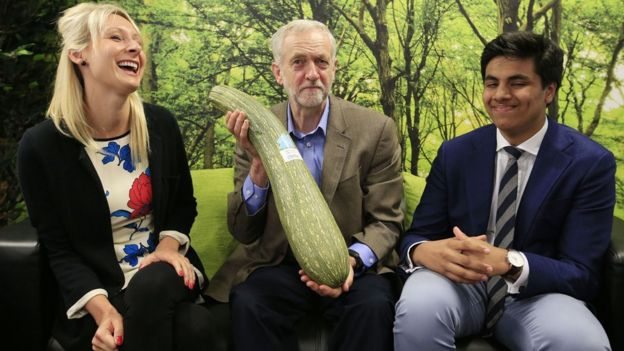 On Saturday, as he arrived in Brighton for his first conference as leader, Mr Corbyn said the next few days would highlight "more hope and more optimism" from Labour.
Although differences are expected to emerge over issues such as the renewal of Trident, possible military action in Syria, and the referendum on EU membership, Mr Corbyn said more things united the party than divided it.
And speaking to the Observer, Mr Corbyn said he could see himself as prime minister in five years' time.
He rejected suggestions he might resign if the party looked like it may lose the 2020 election.
"There is a democratic process in the party and that can be operated at any time. But am I going to resign? No. Of course not," he told the newspaper. "No. No. I will carry on."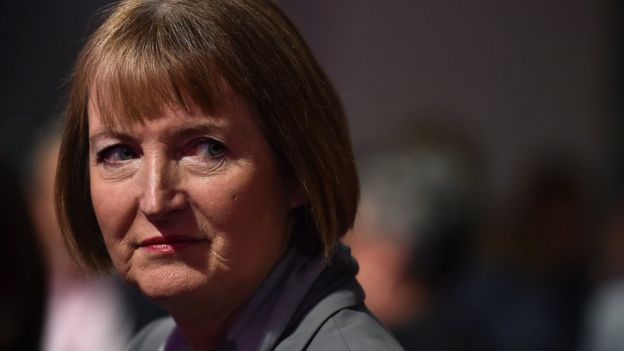 Tom Watson, Labour's new deputy leader, said on Saturday he believed Mr Corbyn would lead Labour for 10 years.
Labour's former interim leader Harriet Harman, meanwhile, highlighted the current lack of top jobs for women in the party.
In a speech to Labour's women's conference on Saturday, Ms Harman said "evidently we still have further to go to reach equality".
Mr Corbyn was criticised for not appointing women to the top jobs in his shadow cabinet, but he reiterated he had met his pledge to have a majority of female members.
Source: https://www.bbc.com