As Manchester United found it so difficult to even create a good chance in the eventual 1-1 draw with Everton on Tuesday, there was a decision that was even more difficult to actually understand. Jose Mourinho kept two generally functional players in Jesse Lingard and Marouane Fellaini on the pitch, and kept one genuine talent in Anthony Martial on the bench.
The young French star never got on, and his erstwhile young strike partner Marcus Rashford never got a goal, one he is now waiting for since September. United did eventually get their equaliser, albeit from a penalty that came from a Hail Mary attempt from Luke Shaw, who himself represented a Hail Mary substitution given everything that has happened this week.
This latest frustrating home draw poses a number of questions about how Mourinho has actually managed his first season at Old Trafford, from the results to the relentlessness of his comments about Shaw.
Two of the biggest and deepest questions, however, actually come from the situations of Martial and Rashford given how they touch on two of United's supposedly core principles and all the previous debate about how the Portuguese would approach the job: how they attack; and how young attackers are nurtured.
Mourinho's current approach certainly doesn't seem to be optimising what Martial and Rashford can do, especially given how they played last season. It could be entirely possible that is merely down to the inconsistency that players under the age of 23 will naturally and generally display, except that the United manager has never really tolerated that kind of inconsistency for his teams, and that has likely fed in to the fact he has never shown much of a track record for developing young attackers.
It is actually ironic that his launchpad landmark achievement of winning the 2003-04 Champions League with FC Porto saw 19-year-old Carlos Alberto become the second youngest player to score in the competition's final after Patrick Kluivert, because it most certainly did not set a trend for Mourinho's career. That's generally how far back you have to go for a player of that profile you could say properly thrived under him.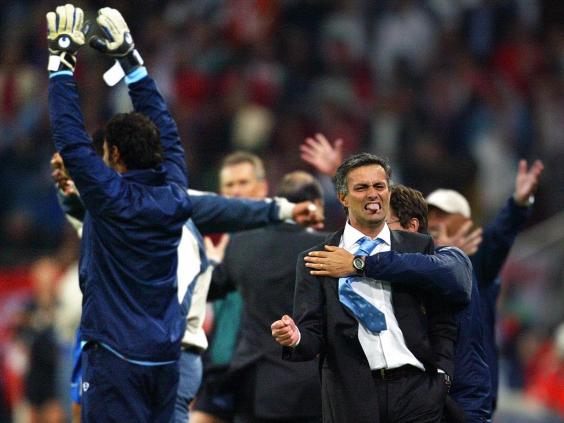 It also poses a big question for players like Kylian Mbappe. United are known to be one of many clubs greatly interested in the 18-year-old French revelation, not that that is much surprise. Given how precocious the Monaco attacker is, and the kind of player he could be if he gets the right management at a crucial stage of his development, would he really be best served by joining up with a manager who doesn't really have a history of nurturing young forwards?
Mourinho notoriously took umbrage to subjects like this in his introductory United press conference, producing a list of youth products, and it should be added that he has been excellent in bringing through young defenders like Raphael Varane. Before getting into his complaints, though, look at the facts. These are the relatively prominent forwards under the age of 23 he has had since Carlos Alberto at Porto:
Arjen Robben – a supreme talent sought after like Martial when Chelsea signed him, the rapid Dutch winger scored 15 goals in 67 appearances despite fitness struggles, until Mourinho sold him after three seasons
Salomon Kalou – just 21 when signed for Chelsea, Kalou scored nine goals in 57 games in his debut season before Mourinho left
Mario Balotelli – a forward frustrating for so many managers, the then-teenager probably performed as well for Mourinho as anyone else
Victor Obinna – praised by the Portuguese on arriving at Inter, he was barely used
Sergio Canales – made 10 appearances for Real before being sold to Valencia
Mesut Ozil – brilliant under Mourinho but the caveat is that, unlike any others, he was already an established world star
Alvaro Morata – two goals in 14 appearances for Real
Romelu Lukaku – loaned and then sold to Everton after a penalty miss in the Super Cup
Kevin De Bruyne – maybe the most notorious case, as Mourinho sold him halfway through his return season at Chelsea
Marcus Rashford – just 11 starts for United
Anthony Martial – frequently dropped amid poor form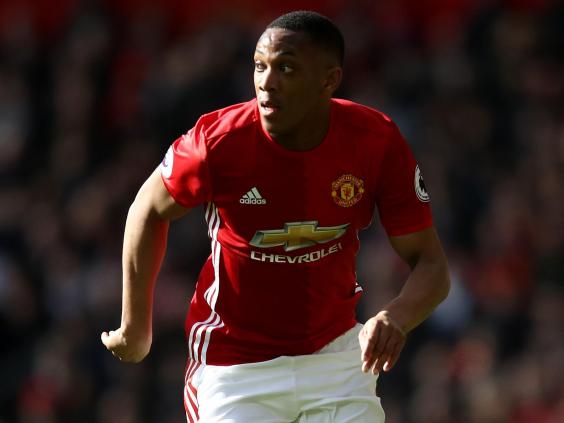 It is not exactly a thrilling list from almost 13 years of management, and the general trend for everyone except a world star like Ozil and – somewhat surprisingly – Kalou, is fairly sparing or reluctant use before being moved on.
There are a number of very relevant arguments as to why this is the case, and why no young forwards really flourish under him, that might also touch on why his United have been very far from free scoring. First of all, there is the way Mourinho's primary demands of pretty much every attacker are defensive. It is something that was best highlighted when he talked about his ideal for a number 10-style playmaker back in the autumn of 2015… and then listed a lot of ways about how he likes them to be something closer to "number eights".
It is something that has also been said by a number of his former players both in private and in public. While Mourinho's defensive approaches are quite rigorous and complex, his attacking plans are surprisingly laissez-faire, and generally dependent on talented players fitting together and linking up. That's a world away from the modern 'automatisms' of Antonio Conte that Eden Hazard described. And this is the thing with the modern game, and the modern managers at the very top of the league. They specialise in sophisticated attacking co-ordinations designed to allow individual expressive within an exacting collective, in a way Mourinho just does not work. One former player confided that his forward planning was among the most basic he'd experienced at the top level.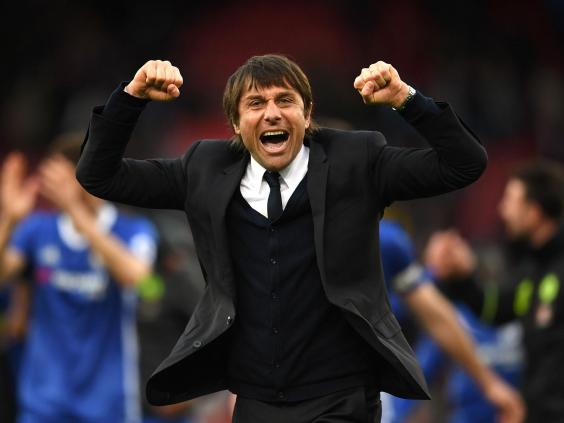 From that, the very fair question amid so many complaints about why his players aren't finishing is what kind of coaching or attacking instruction is done with them on the training ground? What is being done with players like Rashford and Martial?
Then there is the issue of general patience. Apart from how Mourinho has explicitly spoken that "you don't need five matches in a row" but "10 minutes" to tell if a young player is up to it, there is how he has so abruptly dropped players like Martial for not carrying out exactly what he wants. The Portuguese's idea here is that he wants an "angry reaction" from players and gets irritated when they don't give it to him, but the reality is that it doesn't suit every precocious talent and probably isn't the best for nurturing youth in general. It directly contrasts with Ferguson's approach. "Young people surprise you when given the opportunity," the great Scot once said. As Mauricio Pochettino has also stated and would no doubt add to that, you might have to give them a few opportunities.
"You need to translate the feeling that you believe in them," the Argentine said last season. "You also have to give time, and it's a different time for different players. All players need a different time to assimilate to the professional side of training with the first team."
That is particularly true of attacking players, who are generally going to be more inconsistent, given that it is a position that requires inspiration and creativity. Put another way, imagine if a young Ryan Giggs had been dropped and had the ins and outs of his performances then discussed after every game?
It often feels like that is happening with Martial.
It might need to change if the feel of the United team is to change. Young players that were once so lively and cutting have lost some of their edge.
It has played its part in United not winning as many games as they should.
Read more at independen.co.uk