Iraqi government forces have reportedly recaptured a key district in the city of Ramadi, which is controlled by the jihadist group Islamic State (IS).
The Counter-Terrorism Force said it had cleared the south-western area of Tamim on Tuesday after a fierce battle.
Soldiers and militiamen have been preparing for months for a final assault on Ramadi, and recently told residents to leave the city centre.
Ramadi was captured by IS in May in an embarrassing defeat for the Iraqi army.
Last month, government forces completed their encirclement of the city when they retook the Palestine Bridge, which straddles the River Euphrates in the north-west.
The move cut off IS militants inside Ramadi, about 90km (55 miles) west of Baghdad, from their strongholds elsewhere in Anbar province and in Syria.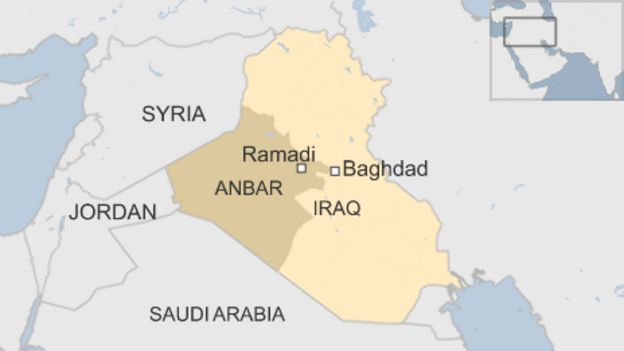 The US military believes there are between 600 and 1,000 IS militants in Ramadi.
It says they have developed a strong defensive system in and around the city, including using improvised explosive devices (IEDs) to create minefields.
Source: https://www.bbc.com