Despite the many challenges facing the planet, there has never been a better time to travel the world. In that spirit, the inaugural Independent Travel Awards celebrate the travel providers who offer exceptional experiences and deliver great value – from global airlines to a motorway service station.
The search for excellence pitted giant companies against small start-ups. We received thousands of public votes from readers ofThe Independent, The Independent on Sunday and i newspapers and websites, and analysed them to formulate a long list from the hundreds of nominations. The judges were themselves encouraged to make additional nominations. And after some robust discussions among the judges, we came up with a shortlist of contenders.
Those votes and views generated winners that proved controversial at the glittering awards evening at the Corinthia Hotel in central London.
Small is not always the most beautiful: Europe's busiest airport, Heathrow, was rated best in the world, while Britain's biggest tour operator, Thomson, trumped smaller beach-holiday specialists. Yet independence prevailed in many categories, with the best adventures to be found with TDA Global Cycling – and a little-known city-guide series from Herb Lester Associates trumping bigger publishers. Their guides "bring fun back to travel", for instance with a Velvet Underground trail in New York.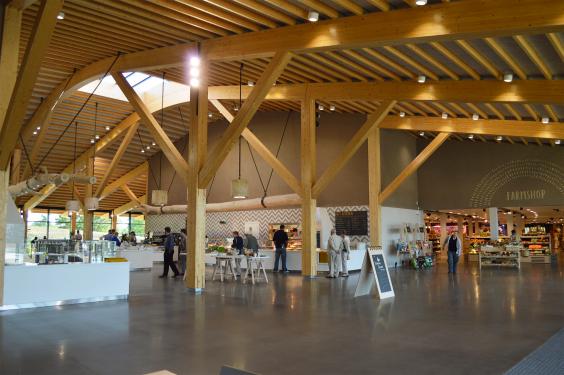 In an era when most travellers have a smart phone, well-regarded and very popular travel tools such as Booking.com, Skyscanner and Uber made the apps shortlist, but were beaten by Citymapper – rated by users more highly than Google maps.
Other travel awards may choose "top cities" and "best country", but we don't believe that you can sensibly compare Bangkok with Barcelona or Namibia with Nepal. Instead, we have a Destination Innovation category that recognises effort to welcome new visitors, whether by cutting red tape, reviving heritage attractions or offering something outside the norm. China, India and Vietnam all made the shortlist for easing previously tough visa rules. The Attabad Lake Tunnel in Pakistan in China was highly commended by the judges for improving the Karakorum Highway, as was Dreamland in Margate. But the winner, described as "the Glastonbury of road stops" is a location serving motorists with wholesome local produce, and providing a moment of countryside calm in the middle of a long journey: Gloucester Services on the M5.
To reinforce the reality that travel providers need not be exotic to succeed: While the train-operator category included the Venice Simplon-Orient-Express and Argentinian Railways, the winner does little more than shuttle between London Marylebone and Birmingham. Chiltern Railways carried off the title.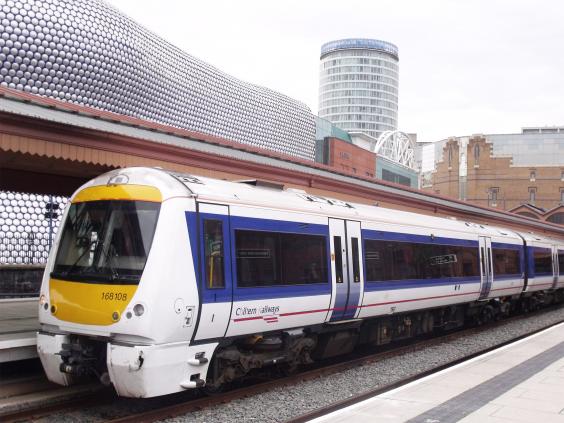 The recipient of the Reader's Choice award for Britain's most inspiring traveller was, himself, in the middle of a long journey. But Michael Palin appeared by video link, and told the audience: "As an Independent reader myself it means a lot to me, because I know you're very discerning."
The writer and television adventurer has been guiding us around the world since 1989 – and learning much in the process.
"It's absolutely essential that we keep on talking to each other, that we don't let people's guns settle the agenda, that we go to countries, we learn about people, we talk to people, and we find out that they share much more with us then divide us. So, thank you so much for the award, I hope it encourages others to travel."
The nation that produced Michael Palin also produces the world's best travel experiences. Britain's travel industry has worked marvels so far this year, delivering better value to more people than ever before. And The Independent Traveller aims to stay ahead of the crowd, too, inspiring, entertaining and informing travellers about the amazing horizons – as well as the perils – that await them.
Places to stay
From five-star glitter in Vietnam's largest city (The Reverie Saigon) to a youth hostel with a near-perfect location (YHA Sydney), 21st-century travellers and the judges are spoiled for choice. We divided accommodation into luxury, family and budget categories.
On the luxe list, The Titanic in Liverpool tussled with the Soho Grand in New York, while two Indian Ocean favourites were in the running: &Beyond Benguerra Island Lodge in Mozambique, and Constance Tsarabanjina in Madagascar. But the winner brings a slice of West One to West Oxfordshire and has been described as the Center Parcs of the luxury world: Soho Farmhouse.
The family category included Airbnb, but high commendations were awarded to traditional resorts: Butlin's in Minehead and the White Point Resort in Nova Scotia. Top prize goes to an organisation that is celebrating its 50th anniversary with an even stronger range of singular properties: the Landmark Trust.
Cheap and available: the shortlist for the Budget Place to Stay, ranged around the world from the Mhor 84 Motel in the Trossachs to the Monumental Movieland Hotel in Orlando. Generator Hostels, which began life in an electrical factory in East Berlin, was highly commended, while generating a round of applause as winner is a website that's doing wonders connecting us with the countryside in Britain and beyond –  pitchup.com. "It has camp sites on that I've never even considered," said one happy reader. "I can see whether they have wifi, whether they accept dogs."
Aviation
Can a necessary evil of travel actually be a pleasure to use? Readers and judges thought so in the Best Airport category. Three candidates from London (Heathrow, London City and Southend) plus Manchester took on foreign competition. Three of the overseas rivals were the usual suspects: Amsterdam Schiphol, Singapore Changi and Hong Kong. But the fourth, Calgary in Canada, achieved highly commended status along with London City airport.
Beating all comers was an airport that will celebrate its 70th birthday on New Year's Day. In the past two years, Heathrow has successfully opened Terminal 2 and closed Terminal 1, while extracting more capacity that any other two-runway airport in the world.
For the European Airline title, British Airways beat off upstart low-cost competition from easyJet, Monarch and Jet2.com of the UK, as week as Aegean of Greece, Ryanair of Ireland and Vueling of Spain.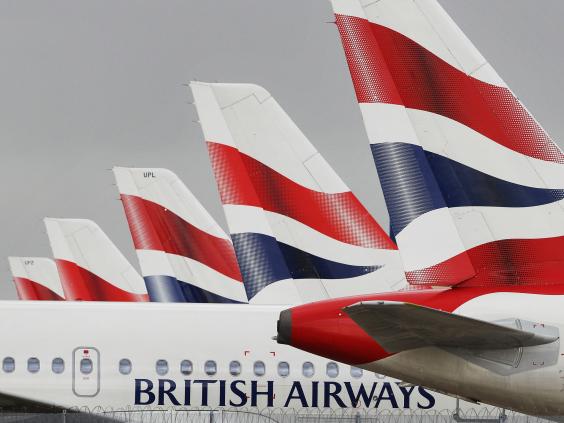 BA's "superlative service at competitive fares" also secured a place on the Long-haul Airline of the year shortlist. Intriguingly, it was up against its former partner, Qantas as well as the new bedfellow of Qantas: Emirates. Also checking in from the UAE was Etihad Airways. Despite the presence on the shortlist of mighty Singapore Airlines, carriers from the north and south were highly commended: Icelandair and Ethiopian Airlines. And for sheer class in every class on the longest haul of all, the 11,390 miles from London to Auckland, the winner was Air New Zealand.
Afloat
In the ferry category, an intercontinental operator was highly commended: Istanbul's Bosphorus ferries, which shuttle across the strait between Europe and Asia. The winner, Caledonian MacBrayne, prevailed thanks to its artful combination of providing lifelines from the Scottish Highlands to the islands, while at the same time offering an expanding range of tourist opportunities – such as the West Coast Whisky Pass
Traditional cruise lines were represented on the shortlist by two pairs of sister companies: Celebrity and Royal Caribbean, plus Cunard and P&O – which was highly commended, along with Hurtigruten. (The Norwegian coastal ferry company qualified for this category thanks to its excellent deals for British cruisers.) Yet the top prize goes to a company that has only just started dipping a toe in the ocean with its first sea-going vessel, but whose river cruises are praised for great food and excursions: Viking.
Travel Company
Thomas Cook, which for the past few years has been in the news for all the wrong reasons, made the shortlist – where it was beaten by its arch-rival, Thomson, judged as providing great value and an increasingly enticing range of unique locations. Sunvil and Original Travel shared high commendations.
Thomson's winter-sports sibling, Crystal, did not do so well: while it was highly commended, the winner was a firm recently divorced from Thomas Cook: Neilson. It was recognised because of its bold moves to provide free, fully qualified "Mountain Experts" to guide skiers and snowboarders to the best each resort can offer.
Adventure travel was a hotly contested category, four formidable firms with long track records – Exodus, Explore, G Adventures and Intrepid – up against four are smaller specialists: Tribes Travel, Wild Frontiers, Zegrahm Expeditions and TDA Global Cycling, formerly known as Tour d'Afrique. The shortlist was completed by Trailfinders, which has been helping people plan adventures for 45 years.
The yellow jersey, for adventures taking cyclists safely and spectacularly to extremes, was won by TDA Global Cycling.
Readers' Choice
Michael Palin's remarkable television success began in 1969 with Monty Python's Flying Circus – yet he is even better known for the travel documentaries he began 20 years later, with Around the World in 80 Days.  Since then there has barely been a patch of the planet that has not welcomed this highly engaging presenter – whose TV journeys have taken him from pole to pole, across the Himalayas and the Sahara, and full circle around the Pacific.
"I've learned a lot from the world," he says. "I've learned to see myself from a different perspective, to see the rest of the world from a different perspective, to see our own country from a different perspective."
He has also learned five important principles of travel, which he shares with readers of The Independent.
1 Don't be scared
I felt when I first had to travel that I'm going to places where I don't speak the language and don't share the culture, they are going to laugh at me. But, actually most people are not going to laugh at you, they're interested in where you've come from and they want you to respond. It doesn't matter if you can't speak the language, as long as you are giving out some emotional response to their welcome, then you get on. It's just a gesture, it's a hand-shake, it's a smile, its shared food, and little things like that makes the communication so much easier.
2 Know your luggage
This may sound silly but, basically what it means is don't take too much and whatever you take make sure that they are packed in the same way and the same place and you know where it is. The idea of just throwing things in the bag and moving on may sound cool and hippy, but actually it's much better and easier if you know where all the things are at a certain time.
3 Write notes
Take a notebook, make sure that you write down what you are seeing and don't photograph everything. Sometimes I just write down signs so I never forget. There's a wonderful place in the Philippines called The Immaculate Conception funeral parlour, I just thought to write that down because I thought it was a great name. But all your thoughts, your feelings it's very good to write them down by hand as you travel.
4 Go off the beaten track
I know that this can have risks, but if you are careful you are going to see much much more if you can go off the main street, off the main tourist trail and go and have a look in the backstreets or the markets that are not often well visited. This leads on to …
5 Find someone you know
Try and make sure you have a contact in the country you go to. Not just somebody here telling you where to go – if you could find somebody who lives in that country, lives in that city, lives in that town, lives in that village, you're going to get so much more from them than all the guidebooks in the world.
Source: https://www.independent.co.uk