It goes without saying that most pop stars are beautiful to look at. But while Harry Styles and Camila Cabello look good enough to spread on toast, there are plenty of other artists who don't fit the stereotype.
Take, for example, Ed Sheeran, who has become one of the most successful musicians of his generation despite, in his words, "not looking like your typical pop star".
Or think back to the 2009 series of Britain's Got Talent, which saw Susan Boyle step on stage in frumpy clothing to be met by jeers and eye-rolls from the audience. You'll remember what happened next.
Long story cut short: looks can be deceiving.
It's this idea that underpins a new BBC One game show which sees a celebrity panel guess if a member of the public is a good singer before they've even opened their mouth.
I Can See Your Voice is the latest bonkers TV format to originate from South Korea – proving it was only a matter of time before something gave The Masked Singer a run for its Viking costumes.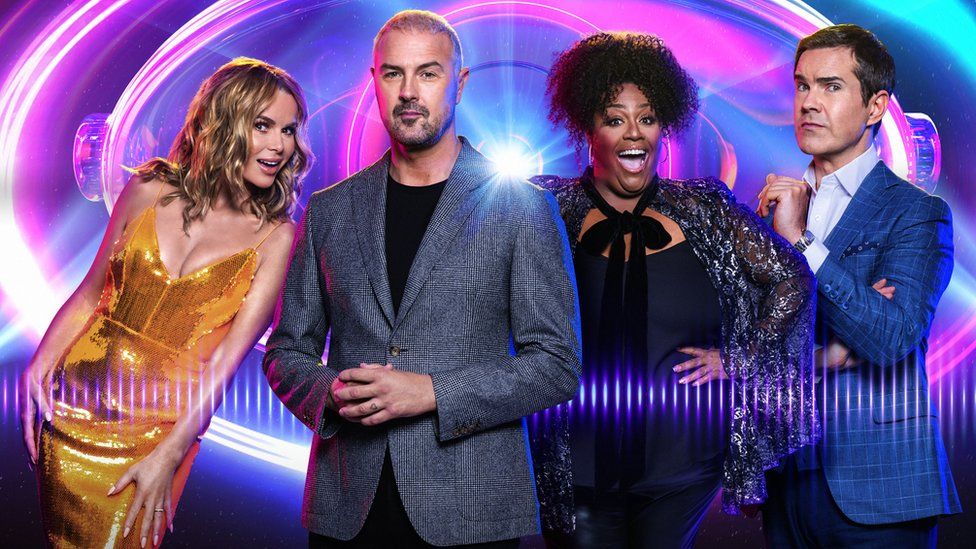 The British version is presented by Paddy McGuinness, with Alison Hammond, Jimmy Carr and Amanda Holden making up the panel of investigators.
The show is basically the opposite of The Voice. Here, the panel can see the contestants, but can't hear them, so they have to base their decisions on a variety of other factors.
"You've got to guess by how they hold the microphone, their mannerisms, little video clips we see of their home life, and lip-sync rounds," explains McGuinness. "You want to leave a good singer to the very end, and get rid of the bad singers all throughout the show."
In each episode, two members of the public are tasked with finding and protecting the good singer. A bad singer can win £10,000 if they make it through without being rumbled, which isn't bad going for being vocally talentless. But, if the contestants succeed in finding the good singer, then they're the ones who win the jackpot.
"It kind of goes against everything we as a society have been taught," observes Holden, "which is, 'Try not to judge anything by its appearance.' But that's exactly what we're doing, because it's all we've got."
At the end of each round, the singer who's being evicted finally opens their mouth to reveal whether they can sing or not. As a viewer, it's probably the only time you'll ever actively root for someone to sound like a cat being strangled.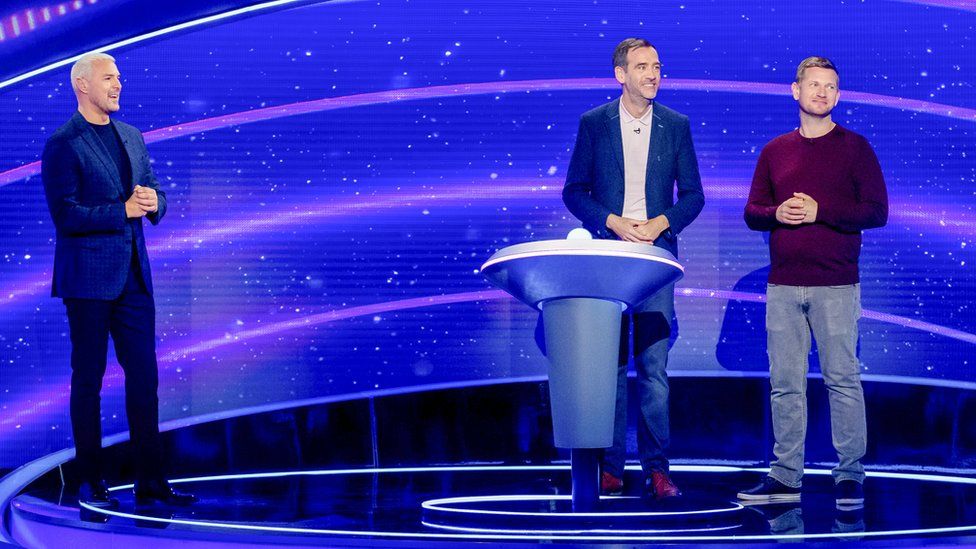 The UK version doesn't start until Saturday, but international versions of the show have broadly gone down well so far.
"On paper, I Can See Your Voice should represent a brand new low," wrote Stuart Heritage in The Guardian. "On paper it is gaspingly superficial, cynically derivative and annoyingly repetitive. It looks like the sort of thing you would only watch drunk, and out of spite.
"However, the amazing thing is that, despite going in expecting to hate it, I Can See Your Voice contains some of the most joyful moments I've seen on TV of late."
'Bad singers know they're bad'
I Can See Your Voice isn't really a singing competition, which is good news for anyone sick to death of hearing numerous X Factor renditions of Christina Aguilera's The Voice Within. Instead, much like the Masked Singer, this format relies more on the guessing elements.
That makes for a refreshing update to the standard Saturday night talent shows. It's also slightly less cruel than some predecessor formats.
"The bad singers know they're bad," points out Holden. "They're not there to be discovered as the next Adele, they're there for the £10,000." She says the laughter isn't mean-spirited because "everybody's in on the joke".
Carr disagrees with this just slightly. "Well, I mean, it's laughing at them a bit," he admits with a smile. "With the best will in the world, it's laughing with them."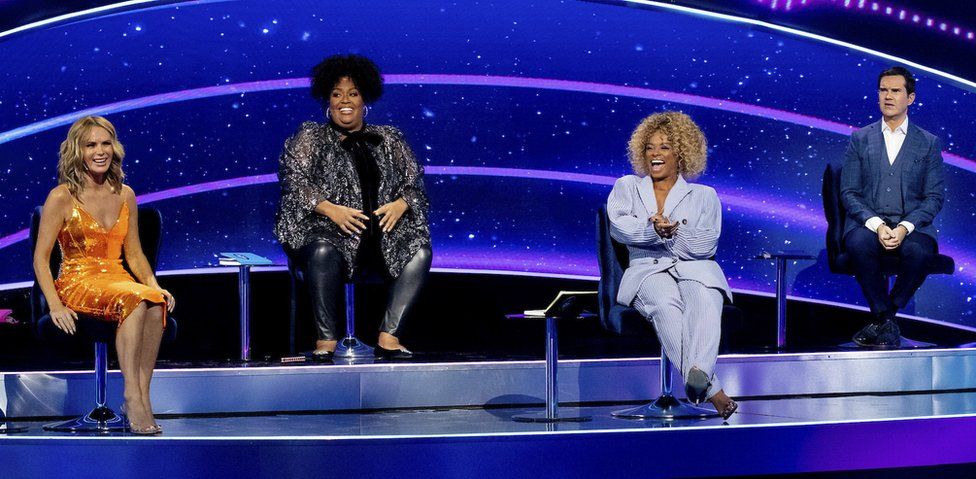 Holden says she became very invested as the show tapings went on. "At the very end, you suddenly go, 'Oh my god this has to be serious now,' because we've got to know and love the couple who are playing for the money. We've got to know all about them, their kids, their back story, and so you're really rooting for them to win," she says.
Things occasionally became competitive between the panel. It's clear that Carr was particularly prone to trolling the others.
"The thing is, once you get it wrong, Jimmy doesn't let you forget it," notes Hammond. "Literally, he'll be texting you that night, phoning you saying, 'You got it wrong,' so yes, there was a lot of rivalry, but it was just a delight, you really wanted to get it right."
Carr chips in: "It's a shame you never did then."
The comedian clearly revelled in bringing his acerbic sense of humour to proceedings. "It's a slightly different side of me on this," he says. "It's a very friendly show, and we all got along from the get go… It feels quite joyful, I get up and dance during this, it's very much like meeting me at a wedding."
He has even come up with a drinking game for viewers to play at home, which involves downing a shot every time Holden mentions she has a number one album to her name.
But Carr takes great pleasure in asking her: "Was it number one in the real chart, or was it number one on iTunes and number four on the real chart? Just checking."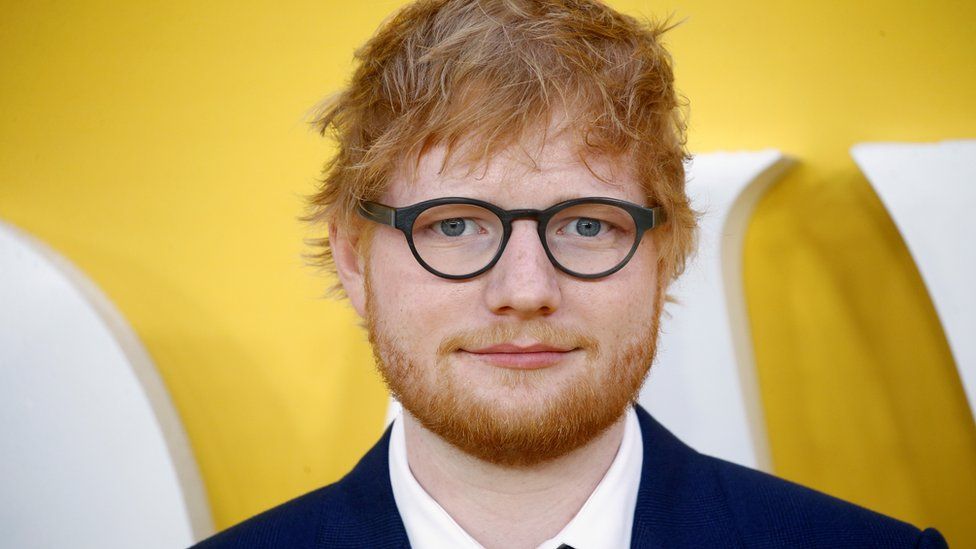 I Can See Your Voice has been imported from South Korea, where it first aired in 2015, and follows a US version which launched last year.
Special guest singers appear in each episode. Nicole Scherzinger and Robin Thicke appeared in the US version. Ronan Keating, Alexandra Burke, Fleur East, Heather Small and McFly's Danny Jones have so far been confirmed for the eight-part UK series.
The lip-sync round sees the contestants perform a song to a backing track, with the judges left to guess whether it's their real voice, or fake.
"It's not dissimilar to RuPaul's brilliant Drag Race," says Carr. "When they're lip-syncing, they've clearly practised in front of a mirror for 12 hours, and they've got every detail of it perfect."
It might sound like a crazy format, but McGuinness says the chemistry between the panel is the secret ingredient to making it work.
"On paper, I thought, 'Is this going to work?' But it works beautifully," he says. "I looked forward to being on the studio floor and seeing the relationship between those three develop, and I loved it when they started arguing amongst each other."
"Arguing?" objects Carr. "What are you talking about? Me and Alison, what that is, Paddy, is pure sexual chemistry."
www.bbc.co.uk