This Saturday marks what would have been Frank Sinatra's 100th birthday. Ol' Blue Eyes remains one of the most fascinating characters in the Hollywood hall of fame – to his fans a crooner of the highest order, to his detractors a bully and borderline Mafioso, and to just about everyone who has ever seen him one of the most stylish men to grace the silver screen. Whatever your take, it's clear he certainly did it his way. And you can do it Frank's way too; all that's needed is a glass of Jack Daniel's and a ticket stateside.
A star is born
Born in 1915 in Hoboken, New Jersey, across the Hudson river from "New York, New York", Sinatra is the subject of the Hoboken Historical Museum's latest exhibition (
001 201 656 2240; hobokenmuseum.org; until 3 July 2016; entry $4/£3), featuring interactive displays and artefacts from the singer's time in the city. Visitors will also receive a map listing local Sinatra sites, including his birthplace on Monroe Street. Top it all off with a night at Hoboken's official Frank Sinatra birthday party (bit.ly/SinatraBirthday; 12 December; tickets $75/£50).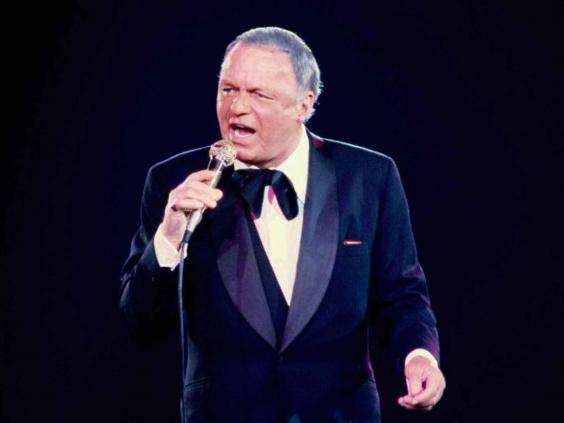 Northern soul
"My kind of town," sang Frank, of Chicago and with good reason. He started his career performing at the city's Empire Room, in the Palmer House Hilton (
001 312 726 7500; palmerhousehiltonhotel.com). Doubles from $99 (£66).
After checking in, head for a nightcap at the nearby Pump Room (
001 312 229 6740; pumproom.com), regarded as Frank's favourite watering hole – it even gets a mention in his song, "Chicago", in which he sings about the "jumpin' Pump Room".
Hollywood glamour
Hollywood transformed Sinatra into a truly global star. It was here he filmed classics such as From Here to Eternity and Ocean's 11, and it's also where he recorded the majority of his songs, in studio A at Capitol Records. It's not open to tourists, but after admiring the landmark round building from the outside, head to one of Frank's favourite LA restaurants, La Dolce Vita in Beverly Hills (
001 310 278 1845; ladolcevitabeverlyhills.com), where guests can request the singer's personal booth, or Dominick's in West Hollywood (
001 310 652 2335; dominicksrestaurant.com), which sadly will be closing its doors at the end of the year.