The highlight of most children's eighth birthday is blowing out the candles on their cake.
However, for Joseph Deen, it was blowing the ink dry on his freshly-signed contract to be a professional gamer.
Joseph is the youngest-ever paid Fortnite player, after signing with Team 33 in December last year.
The Californian esports team invited him to their headquarters to give him a $33,000 (£23,600) signing-on bonus, and high-speed computer system.
Fortnite is a first-person-style shooting and building game played online by hundreds of millions of gamers around the world.
"I felt amazing when I got offered the contract," Joseph told the BBC. "I've thought about being a professional gamer a lot, but no-one took me seriously until Team 33 came along."
Joseph, who's also from California, has been playing Fortnite since he was four years old and was first noticed by the fledgling esports team 18 months ago.
"One of my scouts got in touch and said 'I've got to know this kid called Joseph and he is insanely good'," explained Tyler Gallagher, Team 33's chief executive and co-founder.
"So they started playing one v one matches as much as they could every day. After a while my scout said 'you've got to sign this kid. If we don't, someone else will!'."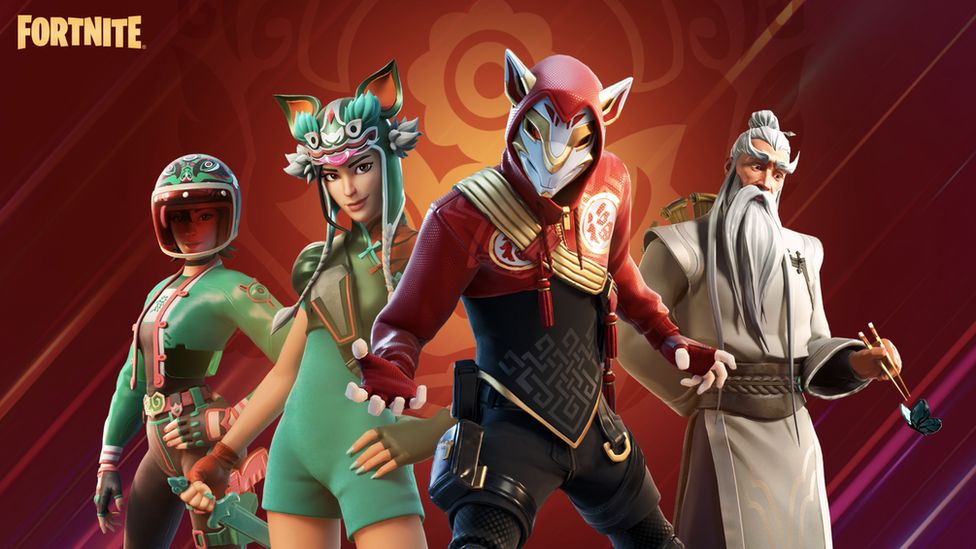 According to the esportsearnings.com website, only two of the top 10 highest-earning Fortnite players are over 18.
The first, and so far only, Fortnite World Cup was won by then 16-year-old Kyle "Bugha" Giersdorf, who walked away with $3m (£2.2m) in 2019.
For fellow American Joseph, who was just getting into the game at the time, it was a moment of inspiration.
"My dream is to be like Bugha and play like him. I look up to him because no-one took him seriously until he won the World Cup and I feel the same, as no-one took me seriously until I was signed by Team 33."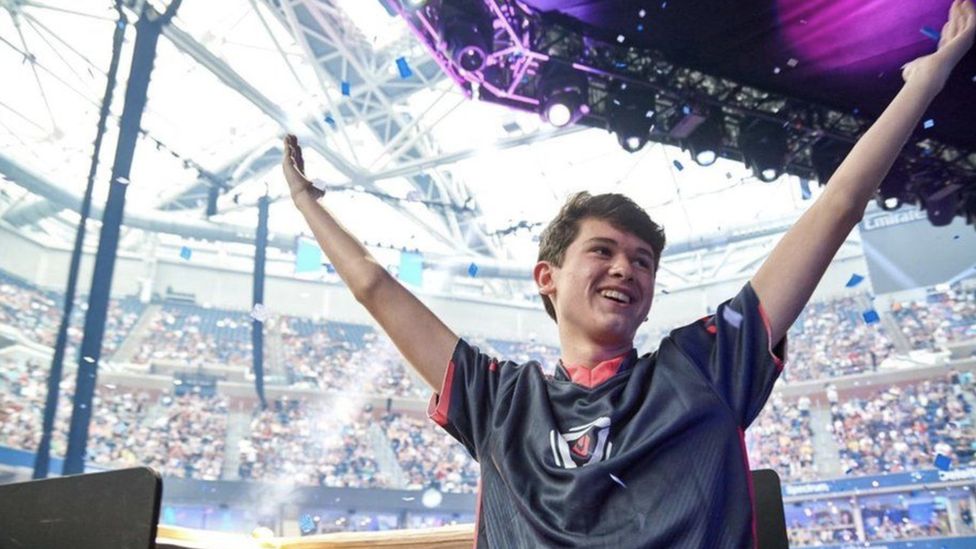 But, according to the world's major age certification bodies, Joseph is too young to play Fortnite.
The game first came out in 2017 and is rated PEGI 12 or ESRB "teen" certification for frequent mild violence.
Joseph's mum Gigi says this isn't something which worries her, and she lets him play Fortnite for two or three hours a day after school, and more at weekends.
"I've looked at the game and I don't think we're doing anything wrong. He's a balanced child and comes from a good family and he's not affected by it," she said.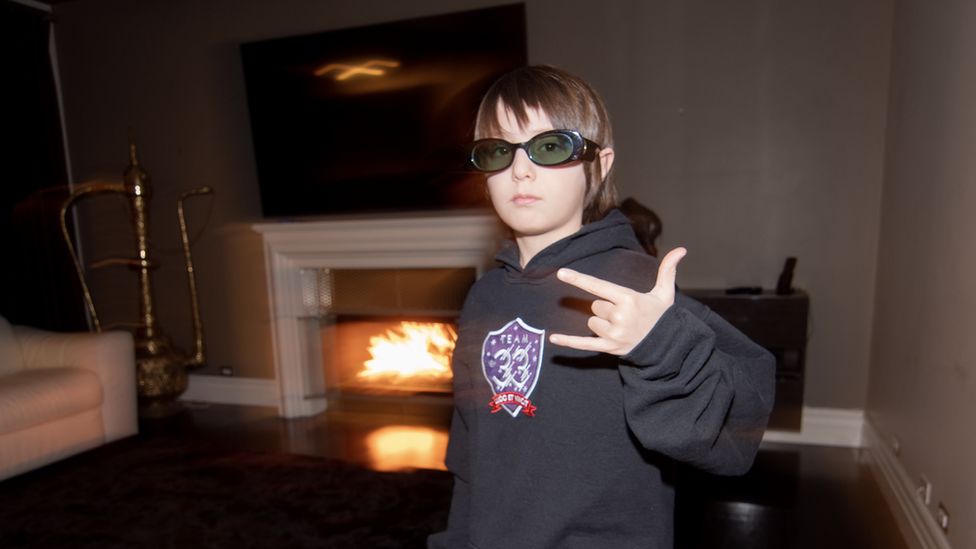 "You can have these nagging mums that say this and that like 'he shouldn't be playing'. Then at 13 their kids start playing and they go nuts. I know parents who have said all this and then their kids have turned into rebels. I don't see that there's an issue."
As well as gaming, Gigi says Joseph enjoys playing the piano, which both he and his team also say could be a secret to his success.
"Playing piano helped me a lot with the keyboard and mouse. As soon as I started playing on PC I was already really good at Fortnite," said Joseph.
"I'm good at everything in the game but I'm really good at building and editing my builds and I love doing trick shots. I'm pretty dope at them."
Gigi says her son's signing-on bonus has been put into a savings account for him when he's older.
His ambition to be a gaming superstar is also something for which he will have to wait.
Fornite's cash cup competitions aren't open to anyone under 13 years old, so he can only enter tournaments which have no prize money attached.
Joseph is also desperate to start streaming his matches online and asks Gigi "every day", but she is still considering the move saying, "he's only little".
Even if his mum does give Joseph the green light, his age prohibits him from streaming on Twitch – the largest games streaming platform.
Breaking the rules could be costly both for Joseph and for his new team.
In 2019, an 11-year-old professional player for FaZe Clan called Patrick 'H1ghsky1' Bragaru was banned from streaming on Twitch after his real age was discovered.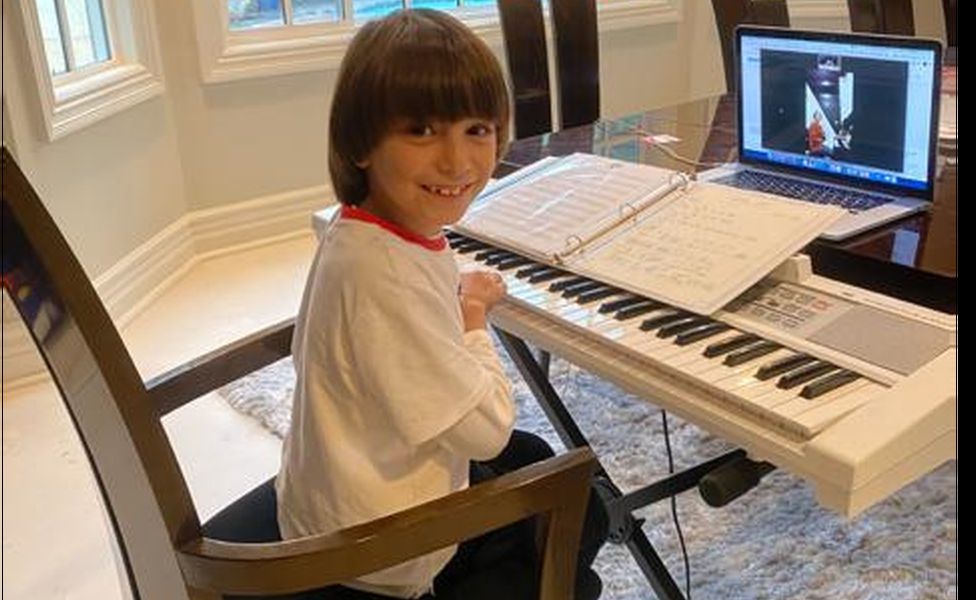 When Joseph's signing was first announced, questions were also asked about the type of employment contract he was signing.
Both parties say it doesn't stipulate any minimum number of hours that the eight-year-old is required to play or train.
"The contract is to protect him really. He can pull out whenever he wants and it's totally flexible. It's on his terms and my terms. It's like a child actor really – they would do more work than he's doing," Gigi says.
Team 33 seems relaxed about its long-term investment in Joseph.
"We made the signing announcement so the world knows Joseph's age, and we don't make a mistake like FaZe did with H1ghsky1," said Tyler.
"We can groom him to be a top-level player at a young age and enter him in major cups immediately when he turns the appropriate age, just like the $3m cup Bugha won.
"Joseph is legally allowed to be in tournaments with no cup. We also plan to build up his online presence through YouTube which is also legal. With his online presence we plan to build merchandise for him and sell that as well.
"So in our view if we can make $33,000 out of all that we do over the next few years we win, and that is what we are shooting for."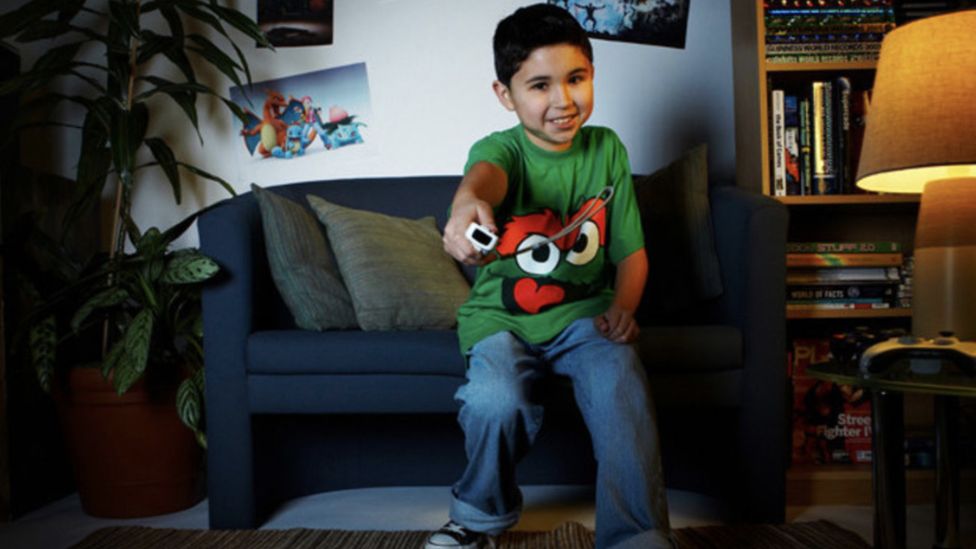 As far as public records show, Joseph is the second-youngest pro gamer ever.
According to the Guinness Book of Records, the American Victor De Leon III , known online as "Lil Poison", became the youngest signed professional video gamer at the age of seven in 2005.