What's happening? 
At 5pm GMT on Saturday 12 December, football fans from England, Wales and Northern Ireland – as well as 21 other European nations – will have their sights on a conference centre in north-west Paris. The Palais de Congrès is where Europe's biggest sporting event, the Uefa Euro 2016 Championships, will be decided.
We already know the tournament's architecture, in the shape of the 10 venues dotted around France where the matches will be played, From north to south, they are in a 4-2-4 formation: Lille, Lens and the two Paris stadiums, Parc des Princes and Stade de France; St-Etienne and Lyon; plus Bordeaux, Toulouse, Marseille and Nice.
The draw in Paris will assign the teams to six groups of four, whose teams will play each other between 10 and 22 June. Those results will decide who plays whom in the knock-out stages from 25 June to 10 July.
What every fan of the two dozen qualifying teams wants to know is: who will we be playing against, and where? The decision about whether your team find themselves in a group of death or face an easy walk in the park is in the lap of the footballing gods. But if you are keen to be in France during the tournament – whether to support a particular team or simply to soak up the atmosphere – it makes sense to act ahead of the draw.
Why should I book before I know where my team will play?
Because there's lots of uncertainty out there. Airlines do not yet know where the demand peaks are going to be. While they realise some of their flights to and from France are going to be in very high demand during the tournament, they don't know which departures they will be. But within seconds of a team being placed in a group, travel websites will be hit with a spike in bookings. If England are drawn in Group D, for example, to play their matches in Toulouse, Nice and Bordeaux, then fares on British Airways, easyJet and Ryanair to those cities will soar in line with demand.
A smart decision could be to take a bet on where your team will play, and booking your travel before the draw. Wisely and conveniently, Eurostar is extending its normal 180-day booking horizon to seven months in order to cover the whole tournament. From the day before the draw, trains from London St Pancras to Lille, Paris, Lyon and Marseilles will be on sale. And in a welcome development, French Railways' domestic services, at least between the provincial host cities and Paris, are on sale already at Voyages-sncf.com (or, if you prefer to talk, on
0844 848 5 848). It is likely that extra trains – football specials – will be laid on nearer the time, particularly before and after key matches.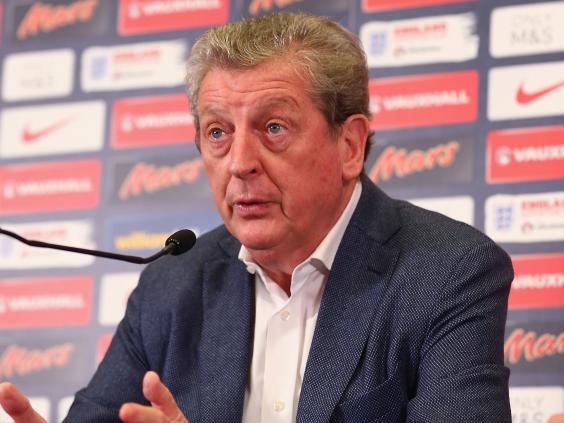 Can you give any guidance on where the home countries might play?
Because France is already assigned to group A, and England is guaranteed to be given the first position in one of the other groups, it narrows down the possible range of locations for Roy Hodgson's boys.
For four of the venues, there is a one-in-five chance of England playing at least one match. However that rises to two-in-five for Paris, Nice, Bordeaux, Lyon and St-Etienne. And if you regard the last two cities as a single entity, because the train between them takes only 40 minutes, England fans opting in advance for Lyon/St-Etienne have a 60 per cent chance that their team will play at least one match. There is also a one-in-five chance that England will be drawn in group F, with one game in each city.
For Northern Ireland and Wales, the computations are slightly different because of a much higher number of possibilities about how the teams can be assigned. But it remains the case that the Lyon/St-Etienne combo is still more likely than not to deliver at least one match. And if you are happy to support any of the home teams, there is only one chance in 12 that none of the home teams will play at either Lyon or St-Etienne.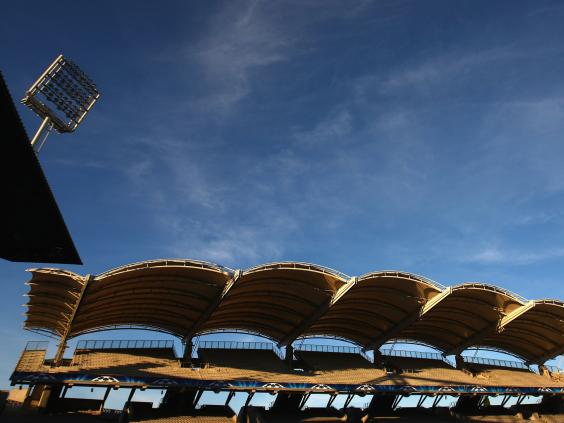 What if it all goes wrong?
Even if your team is drawn in a group with no Lyon/St-Etienne fixtures, then the position of Lyon at the hub of the rail network in southern France means the venues are reasonably accessible; the most distant, Lille, has a direct train link taking around three hours. So you could shrewdly book yourself on flights to Lyon at the current low fares – around £120 return from Gatwick, out on 9 June and back on 23 June – and then watch fares soar. (Even though the airlines are likely to lay on extra flights, and in BA's case bigger planes, fares for these football specials will be high).
And if I don't fly?
By ferry or Eurotunnel, the short-sea crossings have oceans of capacity, and it should be perfectly possible to pay under £100 return for a car and up to nine passengers even on key dates – though it may mean travelling in the early hours. Demand will be highest if the home teams are drawn to play in the four northern French venues, making day-trips possible. Eurotunnel says "We are prepared for additional bookings once the draw has been made and will put on capacity to match the demand."
P&O Ferries is offering Northern Ireland fans a discount if they book Larne-Cairnryan Irish Sea and Dover-Calais Channel ferries on the same reservation.
Brittany Ferries says that fans are already booking western Channel crossings: "Popular routes are Portsmouth—Le Havre (for matches in Paris) and Portsmouth—Caen and St Malo (for matches in Bordeaux and Toulouse). We've also received bookings and enquiries from Irish and Northern Irish customers looking to travel on our overnight Cork-Roscoff route."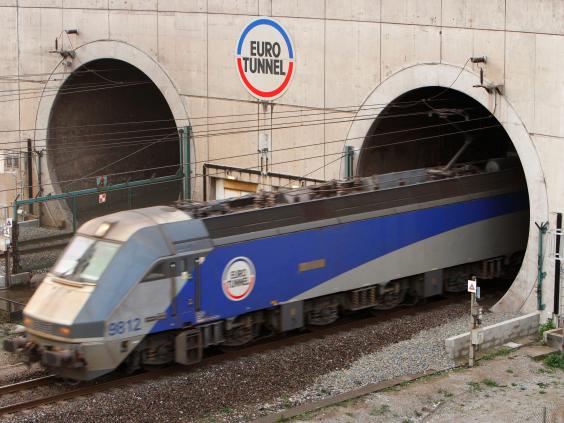 Just remind me how to get tickets?
A fresh tranche of 800,000 tickets is due to go on sale on Monday – see bit.ly/2016tkts. To put that figure in perspective, it amounts to an average of fewer than 16,000 per game. The one certainty about Euro 2016 is that ticket touts will make a fortune.
Where should I stay?
Accommodation offers fewer potential benefits and therefore less of an incentive to book early than air travel. The difference is that hoteliers – and Airbnb providers – know exactly the days when matches will be played at their local stadium. It's now just a question of degree: a fixture such as Italy vs Germany is likely to attract more fans than Ukraine vs Iceland.
For fans keen to save, the obvious solution is to camp. France has many hundreds of excellent campsites, many of them municipal – which means they are run as social amenities rather than profitable entities. Rates are unlikely to rise in line with demand, which means that the limiting factor is simply how many people and their tents can fit. The best plan is to book up if you can, but if the prime site is already full, then look further afield – there are likely to be plenty of towns within a 30-mile radius with space available.
Camping is also at the heart of the optimum shoestring trip, which involves squeezing in as many people as you comfortably can into a car, and taking a Channel ferry or Eurotunnel between Dover/Folkestone and Calais/Dunkerque.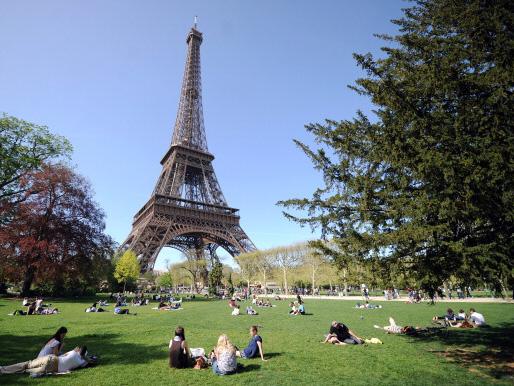 The Independent Traveller host city ratings
** St-Etienne
The capital of the Loire departement is not an elegant riverside city – St-Etienne is way upriver from classic chateaux country. While there is some stirring Massif Central scenery beyond the city limits, the boast "Twinned with Coventry" rather sums up St-Etienne.
*** Lens
This gritty northern French town made the leap to mid-range three years ago when an outpost of the Louvre opened. The dazzling structure
is venue for a changing selection of works from HQ in Paris.
**** Lille
The capital of the Nord-Pas-de-Calais region has also gained a star, thanks to the miraculous rescue and restoration of the Maison Cavrois, an Art Deco chateau. The old town remains a profoundly atmospheric fragment of Flanders.
**** Bordeaux
The capital of Aquitaine earned Unesco world heritage status in 2007, reflecting its miraculously preserved good looks and rich history – augmented by a tradition of providing the world with some of its finest wines.
**** Toulouse
"La Ville Rose" is the heart of south-west France's Rugby country, but for soccer fans with time on their hands there is much to appreciate. At the city's heart is the large, handsome Place du Capitole, and close by the Musée des Augustins contains works by Delacroix and, appropriately, Toulouse-Lautrec.
**** Marseille
France's second city and main port, roughly halfway along the country's Mediterranean coast, has been a multicultural hub for millennia. Its spell as European capital of culture in 2013 freshened up the city, making it one of the nation's most enticing locations.
***** Lyon
Around the confluence of the Saone and the Rhone, France's third city has risen. Lyon is compact enough to be easily navigable (especially on the city's low-cost bike-hire scheme), yet big enough to be rich in interest – and with the Alps temptingly close for rest-day excursions.
***** Nice
A French city infused with the best of Italy, squeezed between the mountains and the Med, Nice is the most atmospheric of Provencal cities. There is no better place to celebrate victory or drown your sorrows.
***** Paris
The French capital has two Euro 2016 stadiums: the Parc des Princes and the Stade de France, where the first match kicks off on 10 June and the final will be played a month later. As the late Liverpool manager Bill Shankly nearly said: Paris isn't a matter of life and death – it's more important than that.
Source: https://www.independent.co.uk