David Cameron is to announce plans for 200,000 new "affordable" homes to buy in his closing speech to the Conservative conference on Wednesday.
Builders in England will no longer be forced to offer low-cost rented homes in new developments.
Instead they will be able to offer "starter homes" for first-time buyers under 40 as well, at discounted prices.
The PM will tell Tory activists he wants to transform "generation rent" into "generation buy".
Those who buy the new "starter homes" will be prevented from selling them for a quick profit under the new policy, which aides say will provide 200,000 new homes by 2020.
Mr Cameron is already under pressure to water down controversial plans to offer the "right-to-buy" to housing association tenants currently passing through Parliament, amid claims it will hit those in housing need.
But home ownership, which has declined dramatically in recent years amid soaring property prices and high mortgage deposits, is a cornerstone of Mr Cameron's Conservative philosophy and he will admit much more needs to be done to bring it within the reach of younger people.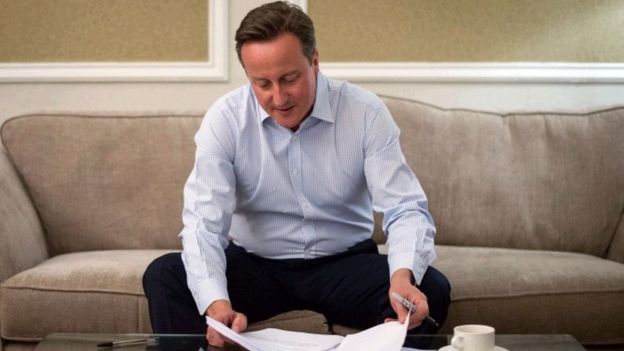 "When a generation of hard-working men and women in their 20s and 30s are waking up each morning in their childhood bedrooms – that should be a wake-up call for us," Mr Cameron will tell Tory members in Manchester.
"For years politicians have talked about building 'affordable homes' – but the phrase was deceptive. It basically means homes that were only available to rent. What people want are homes that they can actually own."
He will claim local authority planning rules demanding certain kinds of "affordable housing" hinder house building and he will promise to introduce more flexibility into the system.
---
Analysis by Brian Milligan, BBC personal finance reporter

The plan to build 200,000 affordable starter homes is not new. The policy – initially to build 100,000 low-cost homes – was first announced at last year's Tory party conference. The government extended it in March 2015, when it said the plan was to build 200,000 such homes by the end of this parliament.
Instead of providing homes for rent under their affordable homes obligation, developers will now be allowed to provide cheap starter homes for ownership too. In fact developers already have extensive powers to appeal against their obligations to build affordable homes, so some might argue this will be just a minor tweak to the so-called section 106 obligations.
Measured by the number of homes started, the latest figures show 136,000 homes were built in England over the last year. For the government to claim success in this area, it will need to build at least 183,000 homes a year, just to get back to the level seen in 2007.
---
Dan Wilson Craw, policy manager at pressure group Generation Rent, said starter homes would not help those renters who are "really struggling" and called on Mr Cameron to prioritise building social housing instead.
He added: "Under the prime minister's plans, only 200,000 relatively well-off households will get to buy a home. But there are five million households who will remain stuck in private rented housing, paying out half of their income to their landlord."
Mr Cameron will also use his first conference speech since his unexpected victory in May's general election to set out the kind of country he wants to leave behind when he stands down as Tory leader, after 10 years in Downing Street, suggesting he will carry on in office until as close to the 2020 election as possible.
He wants this to be a "defining decade for our country.. the turnaround decade.. one which people will look back on and say, 'that's the time when the tide turned… when people no longer felt the current going against them, but working with them'."
Social mobility
After focusing on the economy for the first five years of his premiership, the prime minister will say "over the next five years we will show that the deep problems in our society – they are not inevitable".
He will talk about the social changes he wants to see – increasing social mobility, tackling extremism, reducing poverty and reforming Britain's overcrowded prisons.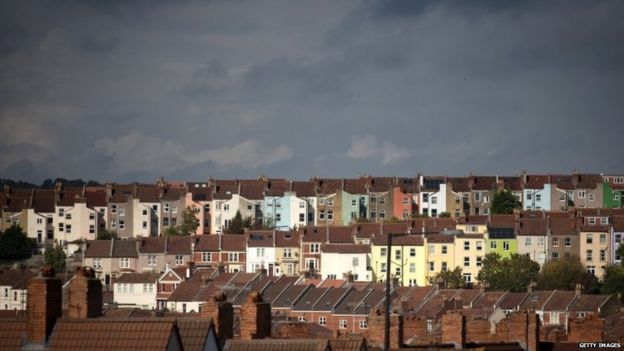 The Conservatives have used their week in Manchester to stress they stand for "security, stability and opportunity".
But they have also made a play for the centre ground of British politics, as Labour moves to the left under new leader Jeremy Corbyn, with Chancellor George Osborne claiming they were now "the party of labour".
They have avoided open warfare on Europe – but there have been disagreements about planned cuts to working tax credits, which economists say will leave the low paid out of pocket.
The "starter home" scheme was first announced during the general election campaign and will see a discount offered on homes up to £250,000 outside London and £450,000 inside London.
Buyers are prevented from selling them on for up to five years.
Fears the latest extension of the scheme would simply lead to a boom in "buy-to-let" properties were dismissed by Mr Cameron's aides, who said first-time buyers would not be able to get the kind of mortgage needed for property speculation.
Source: https://www.bbc.com