Unpaid carers looking after terminally ill friends and relatives during the pandemic struggled to access pain relief, with some patients dying in unnecessary pain, a survey has found.
The survey of 995 unpaid carers by Marie Curie also found people had difficulties getting personal care and respite nursing for loved ones.
Figures show the number of people dying at home rose by 42% in the past year.
The government said it had taken action to support unpaid carers.
Nearly two-thirds of carers surveyed by the charity said their loved one did not get all the pain relief they needed when they were dying.
Susan Lowe, from Solihull, cared for her mother Sheila before she died with bowel cancer in April last year, aged 74.
She said caring for her mum during lockdown was hard as "the system was just under so much pressure that we had to manage largely on our own".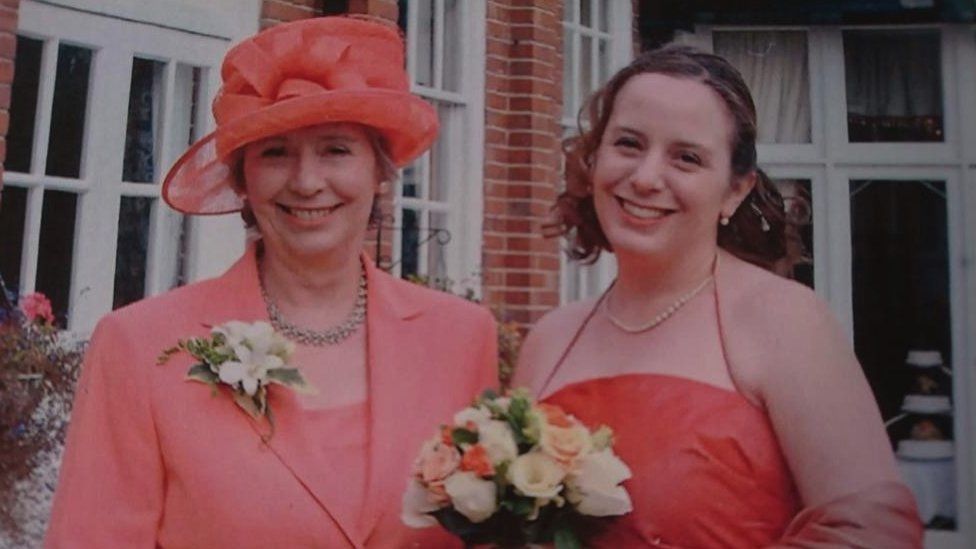 The public health worker says she struggled to get the right pain relief medication for her mother in her final weeks and spent hours travelling to different chemists.
Susan, 50, told the BBC: "My biggest regret is that my mum died in pain – more pain than she needed to be. She really wanted to be comfortable at the end. She knew she was dying.
"What she really wanted – and this is what she was assured would happen – was to be comfortable. She was told she would get the drugs that she needed for it to be as bearable as possible.
"I remember breaking down in tears a couple of times in the pharmacy when I was told the medication mum needed wasn't in stock."
'Really hard'
Michele Chilvers, looked after her wife Terri, 49, who had been diagnosed with incurable bowel cancer. The 53-year-old, from Hull, struggled to get access to respite care due to support nursing staff being furloughed.
She said: "I was sleeping on the sofa for the last 10 days. Terri was very restless and very noisy and quite agitated so I didn't get much sleep. When I asked if I could have a night sitter, I was told they were going to try and get me one but this was difficult because by this point, we were in lockdown.
"They eventually got me two nights. And on the second night when the sitter arrived, I had to tell her Terri had died five minutes earlier. It was really lonely, and really hard."
Although she struggled to get enough respite care, Ms Chilvers, who works in a school as a head of year, stressed that she "could not fault" the nursing staff who treated her wife.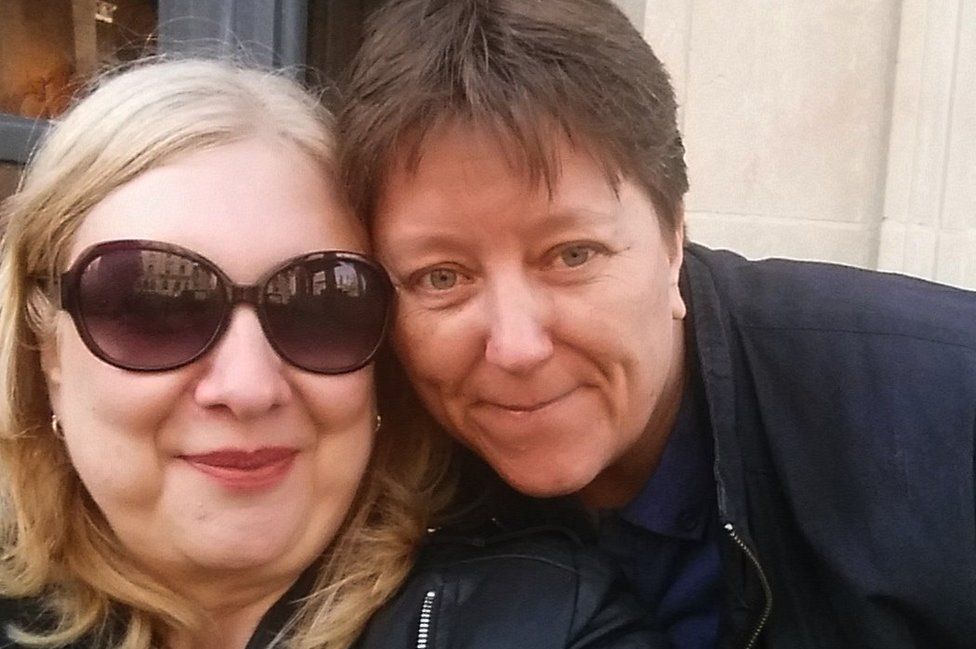 Hospices also experienced shortages of essential PPE, medicines, equipment and staff, separate research compiled by Marie Curie, the University of Cambridge, University of Hull and Kings College London says.
It adds that palliative care was not classified as "frontline NHS" in the pandemic and as such it has been compromised.
Marie Curie said that the past year has been a stress test for community-based palliative care in homes.
"Many people will not be able to forget the deaths we have experienced this last year and it is vital that the government, local health and social care leaders, and providers learn vital lessons from the pandemic," its chief executive, Matthew Reed, said.
"It's heartbreaking to see that people dying at home and their carers struggled behind closed doors.
"The government must now ensure that end of life care is seen as essential and not a forgotten after-thought … no-one should be allowed to die in pain and without the essential care they need."
The charity is calling for the government to sustainably fund end-of-life care, with a particular emphasis on ensuring people dying at home always receive the support they need.
The Office for National Statistics figures showed the number of those dying in their own homes rose by 42% in England, Scotland and Wales in the year to March 2021.
A Department of Health and Social Care spokesperson said: "Unpaid carers continue to perform an incredibly important role and throughout the pandemic we have taken action to support them.
"This includes funding through a number of charities, tailored guidance, and ongoing work to help carers access the support they need, with many prioritised for vaccination."