Wales' coronavirus travel restrictions could be lifted from 6 July so people can "travel as far as they like for all purposes," the first minister has said.
Mark Drakeford has said people will be able to travel into and around Wales from that date, as long as coronavirus is still under control.
In recent weeks, people have been told to stay in their local area – within five miles from home as a guide.
Mr Drakeford is expected say more at a press conference at lunchtime.
Other moves include:
Family visits beyond five miles will be legal from Monday, if individuals have concerns about well-being
The tourism industry will be told to prepare for self-contained accommodation, such as caravans and cottages, to take bookings from 13 July
The reopening of outdoor courts for non-contact sports, such as tennis, is expected
This comes ahead of the reopening of schools on 29 June.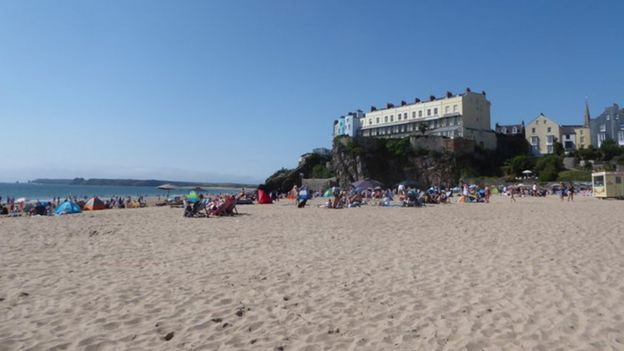 Speaking on BBC Radio Wales Breakfast, he asked people to do "one more lap" and observe the "stay local" message for two more weeks.
He said: "If we are able to confirm, that on 6 July, that the stay local restriction is over, and people chose to travel to those parts of Wales that are holiday destinations, those places now have two weeks to prepare for that.
"It's a very sensible precautionary measure, it's part of the careful and cautious way that we have been doing things in Wales."
The first minister urged people to "stick with the stay-local instruction".
"It has really helped to bring the virus under control in Wales," Mr Drakeford said.
"We need you to go on doing it, and if you do, then in two weeks we should be in a position where all this can be over."
Conservative politicians had criticised the five-mile guidance as unfair on people from rural areas, but the first minister said it was a "rule of thumb".
An advisor to the chief medical officer had also called for a review.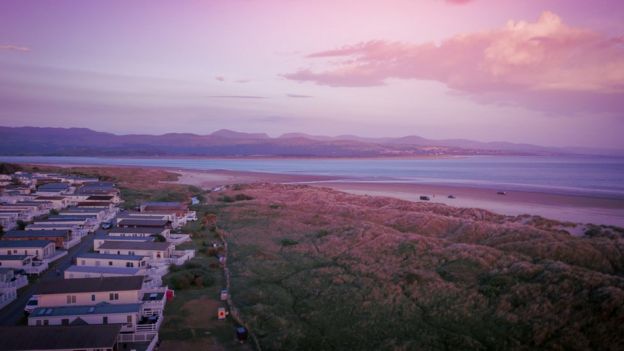 But, announcing a loosening of the rules for visiting family, he added: "If you have a compassionate reason to visit someone beyond your local area, you are able to do that over the next two weeks as well."
It is understood that this change would come into force on Monday.
The Welsh government has been under pressure to allow for a reopening of the tourism sector for the summer.
The lifting of travel restrictions means that the "tourism economy will reopen in Wales" from 6 July, Mr Drakeford said.
Mr Drakeford said he had met tourism industry leaders on Thursday and "will be saying to the visitor economy in Wales that they should use the next three weeks to prepare to re-open self-contained accommodation in Wales during the month of July".
The self-contained element was important because of the way coronavirus can spread, he argued.
"If you have a static caravan that has it's own kitchen or bathroom, if you're renting a cottage or going to a hotel that has turned itself into self-contained accommodation, there will be a clear signal from me today that you should use the next three weeks to get everything you need in place, and you will be able to start taking bookings for after 13 July," Mr Drakeford said.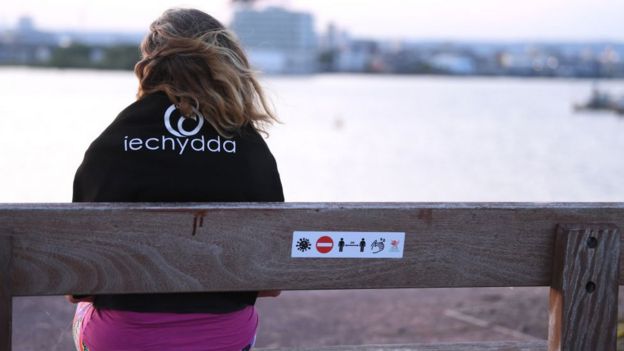 Lockdown in Wales is controlled by the Welsh government. It has emphasised a cautious approach to lifting restrictions as case numbers have fallen.
The original stay-at-home legislation was dropped three weeks ago, when ministers changed the law to allow people to travel within a local area.
Five miles was given as guidance for how far people should travel, although that was not set in legislation.
It coincided with a loosening of restrictions allowing two households to meet outdoors.
The Welsh restrictions contrast to the situation in England, where people are able to travel with no restrictions.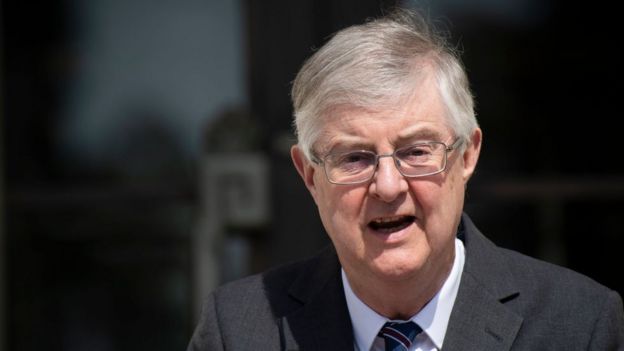 After queues when shops in England reopened on Monday, Health Minister Vaughan Gething said he did not want to see large crowds outside reopened shops in Wales.
Retailers will be expected to follow social distancing laws which require firms to go as far as they can to keep people two metres apart.
Similar measures have already been in use in supermarkets and other retailers that have been allowed to remain open.
www.bbc.com