If B&B conjures up an image of net curtains and a "Vacancies" sign, the North Wing at Combermere Abbey will confound expectations. The clue is in the name, for "Wing" implies part of a sizeable property. In this case, it's a Grade 1 listed manor house, established as a Cistercian abbey in 1133, remodelled as a mansion in the 16th century and, in the 1800s, given a fashionable Gothic makeover, which still cuts a dash in the landscape. Charles II, William of Orange and the Duke of Wellington have all stayed here. Now, 21st-century holidaymakers can also call it home for a night or two.
Sarah Callander Beckett, whose family has owned Combermere for the past century, has made it her life's work to piece together this historic puzzle of a house, which sits on the Cheshire-Shropshire border in 1,000 acres of farmland, woods and park (much of which guests are free to roam in), with a large glacial lake at its heart. First, Callander Beckett renovated the Victorian stables into 10 of the best holiday cottages in the region. And in June she opened the newly restored North Wing as a two-bedroom B&B.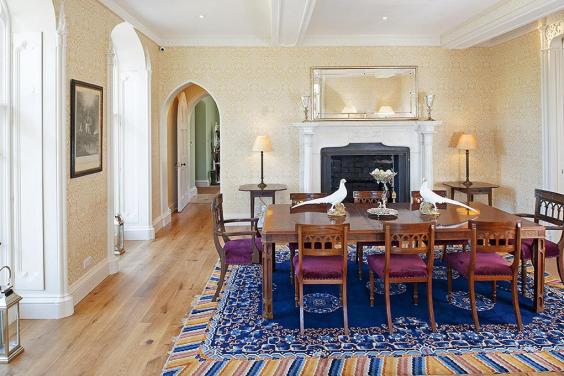 The renovation of the North Wing took 18 months and cost £2m. As parts were stripped back to their medieval and Tudor canvas, some intriguing, hidden features were uncovered, such as an ancient "power stone" marking the meeting point of two ley lines, now preserved under glass in the guest sitting room.
Location
North Wing is 12 miles from Crewe railway station and 17 miles from the M6. This makes it a convenient base for exploring the North West, the Midlands and even North Wales, with Chester, Shrewsbury, Wrexham, Liverpool, Manchester, Birmingham and the Potteries easy day-trip options.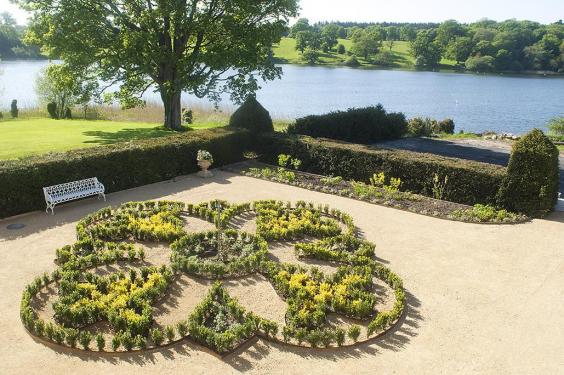 The nearest shops are in the prepossessing market towns of Whitchurch and Nantwich, both less than 20 minutes' drive. On the estate, guests can enjoy fishing, lake swimming, the woods and formal gardens, which include the world's only fruit-tree maze.
Comfort
The main purpose of North Wing is to provide rarified, romantic accommodation for the wedding night of the many couples who marry in Combermere's Edwardian Glasshouse. But between nuptials, it's possible for non-newlyweds to book a bedroom for the night.
A private entrance opens into a grand hall, off which is a sitting room and dining area, and stairs curl up to the two bedrooms and study.
The eminent interior designer Nina Campbell is responsible for the elegant yet relaxed style, where comfort reigns supreme. She has matched the diverse collection of furnishings, old and new – including family heirlooms and pieces gathered by Callander Beckett on her travels – with a bold mixture of patterns and colours across the paints, wallpapers and fabrics. The eye-catching Gothic quatrefoil is the only constant.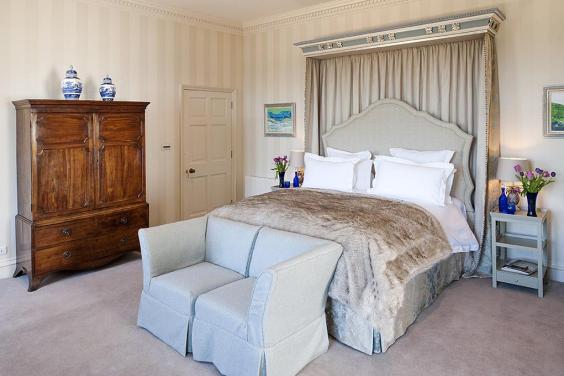 The bedrooms, the Salamanca and the Bhurtpore, are named after the battles in India in which Sir Stapleton Cotton earned a peerage.
The Salamanca is the master suite, a light and spacious room in soft shades of oyster and pale blue, with shimmering silk-brocade drapes and a half-tester adding a restrained touch of romance to the super-king-size bed. The large bathroom revolves around a huge freestanding bath, positioned to take in sublime views of the lake.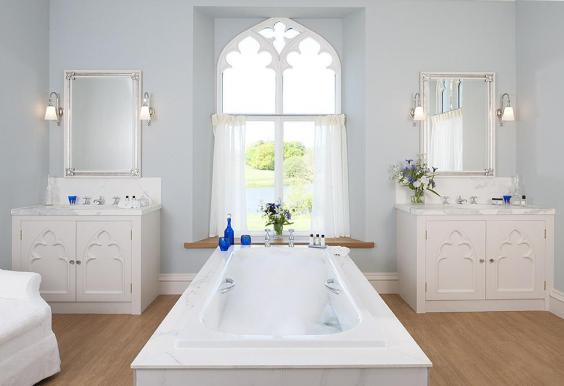 The Bhurtpore is a smaller double/twin, with en-suite shower room. This is a cosier space, panelled in oak and decorated in a rich shade of coral. TVs, free wi-fi, tea trays and Mitchell and Peach toiletries are standard.
In the first-floor Tudor Study the eye is drawn to plaster reliefs of heraldic symbols and 400-year-old beams that were once on the exterior of the house.
The airy ground-floor sitting room and dining area, cast in fresh hues of geranium pinks and sage greens, is a calm space with its dual-aspect views of the gardens and mere. Here, afternoon tea in fine bone china, and a tasty pick and mix of locally sourced continental and full English breakfast is served. There can be few better ways to start a day than sipping tea watching swans glide by.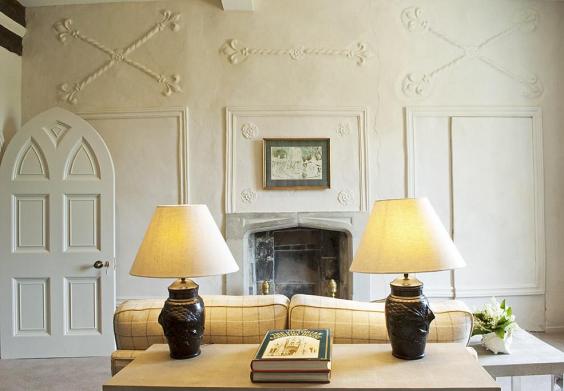 Essentials
Combermere Abbey, Whitchurch, Shropshire SY13 4AJ (01948 660345; combermereabbey.co.uk). Double rooms start at £140 per night, including breakfast.
Wi-fi: Free
Parking: Free
Pets: Not allowed in North Wing, but permitted in the holiday cottages
Access: Unsuitable for wheelchair users and visitors with limited mobility. Minimum age 16.
Rooms: *****
Service: *****
Value: *****
Read more at independent.co.uk