More details have emerged about five Britons who died when a whale-watching boat sank off the Canadian coast.
Leviathan II sank near Tofino, British Columbia, on Sunday. A 27-year-old Australian man is missing.
The family of Katie Taylor, 29, originally from Lichfield in Staffordshire, said she was a "vibrant, outgoing and lovely young woman".
Nigel Hooker, from Southampton, was "a loving and caring father, grandfather and brother", his family said.
Tributes were paid on Tuesday to David Thomas, 50, and his son Stephen, 17, from Swindon. Stephen's mother Julie was rescued.
Another Briton, Salford-born Jack Slater, 76, who had lived in Canada for many years, also died.
Investigators said earlier that most passengers were standing on the vessel's left side when a wave hit it from the right, affecting its stability.
They said the vessel tilted and then capsized.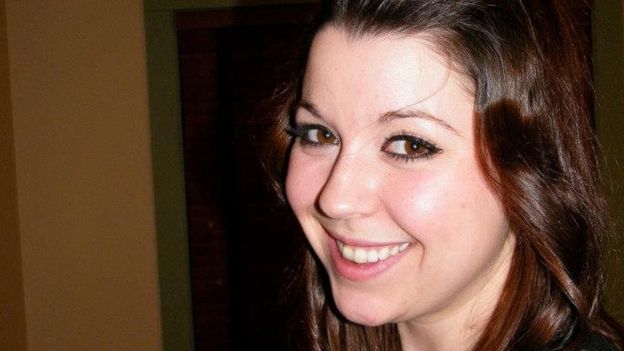 Ms Taylor, who had been living in Whistler, British Columbia, "will be very much missed by all of her family and many friends", her family said.
Mr Hooker's family said in a statement: "The whole family is in complete shock and disbelief and struggling to come to terms with the events on Sunday".
They added the 63-year-old's death had "left void in all of our hearts that will never heal".
Mr Hooker's employers – Airbus Defence and Space – said: "Nigel was a well respected and popular colleague, and will be greatly missed by everyone he worked with."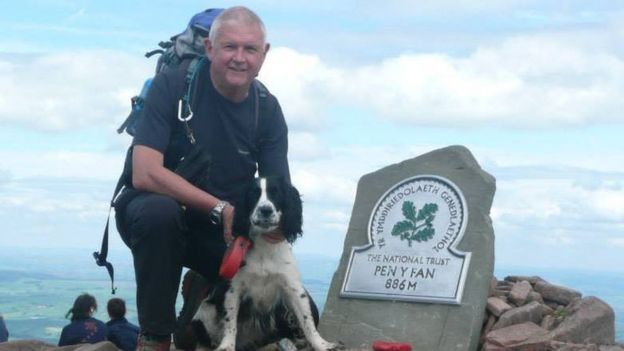 His neighbour, Martin Wire, added: "He was a very nice guy.
"I saw him last week going off on holiday, he certainly seemed to be an adventurous person. It's a very sad situation, quite unbelievable."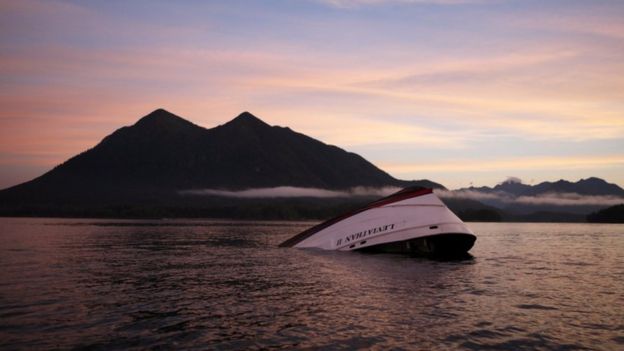 The Transportation Safety Board (TSB) said an examination of the vessel would begin on Wednesday to "understand its condition at the time of the accident".
Marc Andre Poisson, director of marine investigations for the TSB, told a news conference the position of most people on one side of the boat would have "raised the centre of gravity" and affected the boat's stability.
"We also know that the sea conditions were such that a wave approached from the starboard quarter, that's the right of the vessel," he added.
"We know that the vessel broached and then capsized."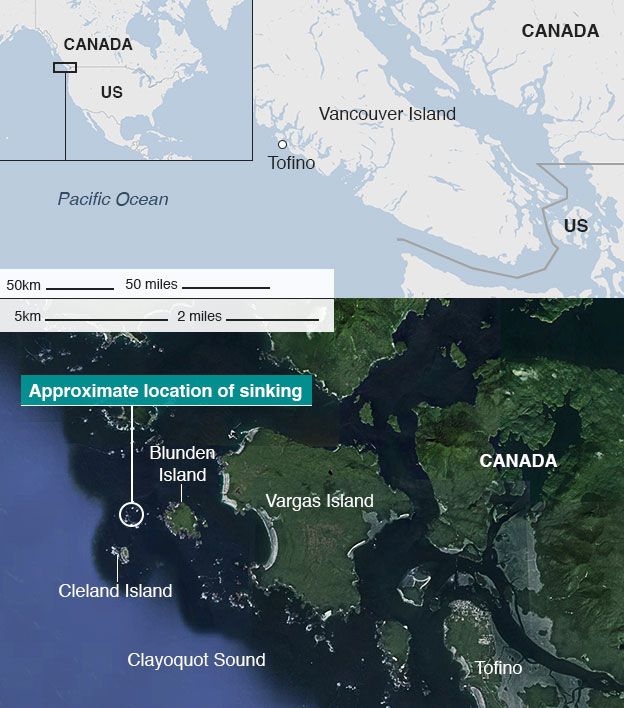 The five people who died had been on the open, upper deck of the boat, but were not wearing life jackets, regional coroner Matt Brown told a news conference.
Life jackets were available but current regulations do not require passengers to wear them in that area or on that type of boat, he said.
The other passengers were all in an enclosed part of the boat.
Officials have said more of the 27 people on board could have died had it not been for the "amazing response" from locals around Tofino.
Bosses at Jamie's Whaling Station and Adventure Centre, which owned the boat, have said the incident happened so quickly the crew did not have chance to send a Mayday alert.
They said the skipper has more than 20 years' whale-watching experience and had completed 18 years with the company.
Another whale-watching boat operated by the same company capsized in 1998, killing two people, including the boat operator and a tourist from Germany.
Australian Associated Press reported the missing 27-year-old Sydney man was on the boat with his girlfriend and her family when it sank.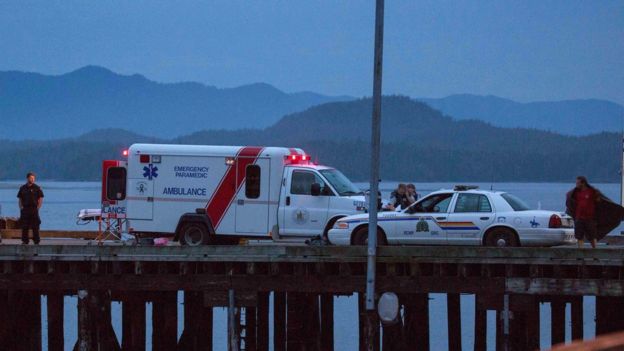 Source: https://www.bbc.com