Meryl-tocracy
It appears Meryl Streep has gone full method for her latest role as Emmeline Pankhurst in upcoming movie Suffragette this week, deciding to write a letter to every single member of Congress – that's 535 letters – imploring them to revive the Equal Rights Amendement (ERA), which would prohibit discrimination against women and girls under the law.
Written in 1920 shortly after women in the US got the vote, the Amendment was passed by Congress in 1972 but never gained the ratification needed to enter the Constitution, and despite several attempts to resurrect it, it has not been touched since 1982. However, if Streep can wield the kind of power over Congress thatTaylor Swift arguably can over Apple, then maybe that's all set to change.
Streep's letter reads:
I am writing to ask you to stand up for equality – for your mother, your daughter, your sister, your wife or yourself – by actively supporting the Equal Rights Amendment."
The actor, who won an Oscar for her portrayal of Margaret Thatcher in The Iron Lady was seen doing a sort of fist-pump at this year's Academy Awards as Patricia Arquette made her speech about feminism.
"A whole new generation of women and girls are talking about equality – equal pay, equal protection from sexual assault, equal rights," continues the letter. Streep, who recently funded a writing lab for women over 40, also included a copy of the book Equal Means Equal by ERA Coalition President Jessica Neuwirth with every letter. And it appears the actress has one supporter at least in California congresswoman and Democrat Jackie Speier, who said:
The time is ripe to ratify the equal rights amendment. Seventy percent of people polled think that we already have an ERA in the constitution and they're shocked to find we don't have one.'
If anyone can pull this off, surely it's Meryl.
And surely she'll get more than a little help from friends … Maybe Geena Davis, for one, who we hat-tip this week for her plans for a new global drive to address gender imbalance in the movie world.
Feminism sells
It's not often that adverts are praised for their positive representation of gender, but at the Cannes Lion International Festival of Creativity this week a host of inspiring ads from around the world received critical acclaim for their treatment of women. In fact, there were a total of 166 adverts all vying to win awards in the inaugural Glass Lion category which has been created specifically to honour ad campaigns that challenge gender stereotypes and prejudices.
Some of the adverts nominated are fascinating if only to catch a glimpse into the daily lives of women of other nationalities and the different, often subtle, forms of repression they are subjected to because of their gender. Take UN Women'sGive Mom Back Her Name advert which encouraged men in Egypt, where it is taboo for sons to reveal their mother's name, to change their names on their social media profiles to that of their mother's in time for Mother's Day.
And then there's the Grand Prix-winning advert: India's Touch a Pickle campaign for a sanitary towel brand which seeks to dispel the myth that women who are menstruating can't touch pickles. Who knew?
Sport England picked up a gong for its This Girl Can campaign, as did the very successful Like a Girl advert from the US which has racked up over 58m views on YouTube since launching a year ago.
Although these adverts all focus on women and challenging a female gender bias, Cindy Gallop, the Glass Lions' jury president is keen that the award encourages the advertising industry to create campaigns that are "much more reflective of the world around us". With that in mind, Gallop hopes that the Glass Lion is not an award that will still be needed in the near future:
I would like to see the Glass Lion not need to exist in a few years' time. I would like in a few years' time for every Cannes-winning award to be doing what the Glass Lion is designed to celebrate."
It's certainly a nice idea. Imagine a world where there are no adverts of women eating fat-free yoghurts or women in corsets supposedly advertising real ale. But when brands like FemFresh still can't face using the word vagina in their adverts (preferring the word "it" instead), the realisation of Gallop's vision looks to be a way off yet.
Laying the foundation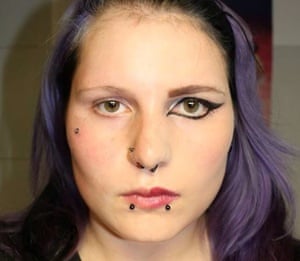 If you're confused as to why thousands of Instagrammers are posting photos of only one half of the their face made up and the other half makeup free, then allow us to introduce you to this week's hashtag #ThePowerOfMakeUp. Well-known Dutch beauty blogger Nikki, of Nikki Tutorials, started the trend last week when she created a video showing her face with makeup on just one side in response to "make-up shamers" – a new breed of internet troll who accuse people of wearing makeup to hide their insecurities.
Since then, young women around the world have been inspired by Nikki's half-and-half face, copying her video in a bid to tell the world that their use of make-up is an expression of creativity, rather than a tool to hide flaws and impress men. Whatever your view on the motive behind the trend, or on the politics of eyeliner, one thing can't be denied: the ability make-up possesses to transform a face is powerful indeed.
Who you gonna call? The she-wolf of Wall Street?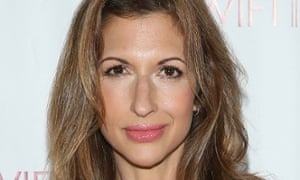 Hot on the heels of an all-female Ghostbusters comes news that a ladies-only version of the Wolf of Wall Street is on the way. But unlike the upcoming Ghostbusters, this new look at investment bankers won't be a direct remake of Scorsese's 2013 movie (so we can't promise that Quaaludes scene will be in the edit). However, it will be the first time we'll get to see the workings of Wall Street from a woman's perspective. Brought to you by Orange is the New Black StarAlysia Reiner and producer and actor Sarah Megan Thomas, Equity will follow (fictional) investment banker Naomi Bishop as she takes a social media company public.
It might not be based on someone's actual life, but Reiner and Thomas did conduct a number of interviews with real-life Wall Streeters to help with the writing of the script. "We interviewed many executives on Wall Street while we were developing the project so there's a sense of realism in this screenplay that maybe we haven't seen before," said Thomas, while CNN promises there will be "dealmaking, corruption, and, yes some sexism". You have been warned.
Marvellous medicine
At the end of 2013, there was a flurry of excitement surrounding a breakthrough in the male pill, with the discovery of proteins that are able to control the movement of sperm. However, much of that excitement appeared to have come from women eager to share the contraception burden, rather than from men giddy at the idea of being able to take the pill.
But, according to a survey in the Telegraph this week as part of its Take Back Contraception campaign, over 44,000 men allegedly "can't wait" to get their hands on the pill, should it become available. Over half of the men surveyed were strongly for the male pill, with the remainder split between the "I'm not sure" and the "no I'd rather not" camps.
Given that the poll doesn't appear to discriminate between male and female voters (this female writer voted twice) it can't really be deemed wholly representative of the male mindset. However, with several forms of male contraception currently undergoing clinical trials – alongside two non-hormonal pills a contraceptive injection is being tested – which are slated to be available in the next few years, perhaps there really is a surge in interest and willing.
On the other hand, the same paper tells us that prototypes for the male pill have been being made since the 1970s, and none of them have made it into production. It looks like we might still have a while to wait before we can tell if those 44,000 "men" really do want to take the male pill.
Source: https://www.theguardian.com