Rusty the Tin Tent
These places have been popping up on farmers' fields like mushrooms, and while they often come with perks such as TV and wi-fi, in winter it's warmth that's the essential luxury.
Heavy metal
Rusty the Tin Tent is a fully insulated converted shipping container on Cornwall's Lizard Peninsula, just a few minutes' drive from two beaches. It's set in an Area of Outstanding Natural Beauty, in a seven-acre field which at this time of year you'll have all to yourself.
There's a double bed on a raised platform and two singles below, all with heavy duvets. Keep warm with a wood-burning range on which you can cook. There's a walk-in hot shower and a flush loo, while decoration is industrial meets vintage: chipboard walls, furniture made from pipes and plenty of sheep, reindeer and cow skins. By night, wrap up and toast marshmallows over the outdoor fire-pit. From £285.60 for three nights (
01326 555 555; classicglamping.co.uk).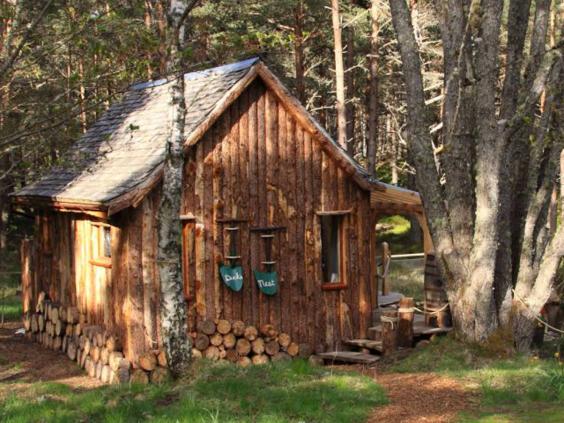 Peak time
In Cairngorms National Park, the small Lazy Duck campsite has two cosy wooden cabins, each with a double bed, wood-burner, a gas cooker and solar power.
Bathroom facilities are fairly rustic: fill a canvas bag with hot water and haul it into the trees for a bracing outdoor shower; there's an outdoor composting toilet and a potty for night-time. There is, however a wood-fired hot tub and a sauna. By day, watch waterfowl and red squirrels, while after dark you have the chance of spotting the Northern Lights. From £190 for two nights (
01479 821 092; lazyduck.co.uk).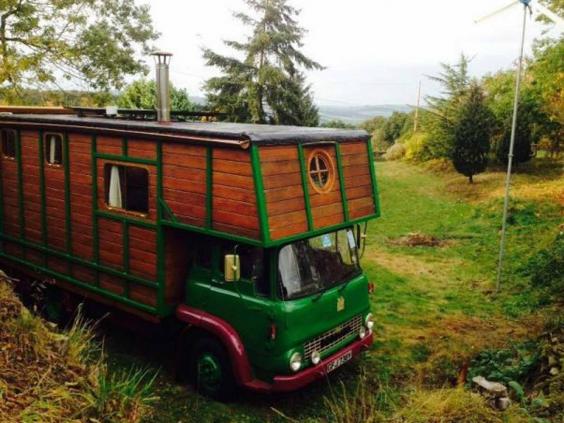 Star quality
At the end of a mile-long lane, with no streetlights or neighbours in view, the House Box, in Wales near the Shropshire border, is perfect for star-gazing.
A converted vintage horse-box, it's all warm wood inside and out, and insulated well enough to endure harsh winters. Once its artistic owner's home, it's beautifully handcrafted from reclaimed materials and manages to squeeze in a kitchen and wet-room. There's just one double bed – above the truck's cab – with a wood-burner by your feet – and there's a long-drop loo outside. From £170 for two nights (
0117 204 7830; canopyandstars.co.uk).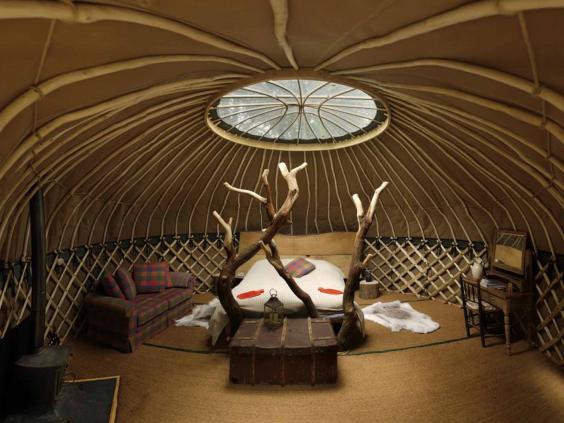 Grow up
The adults-only Crafty Camping site, in Dorset woodland, is just the ticket for those in search of peace and quiet – or those who simply want to let loose without the children. There are seven options to choose from, including yurts, bell tents, a tipi and a shepherd's hut.
All accommodation comes complete with a wood-burning stove and king-size beds with electric blankets. Most have private flushing toilets and warm showers hidden among the trees. There's even a sauna yurt.
Wrap up warm to cook and eat in the open-sided communal kitchen tent, with its wood-fired pizza oven, explore the Jurassic coast or simply cosy up inside. Yurts cost from £252 for two nights (
01460 221 102; mallinson.co.uk).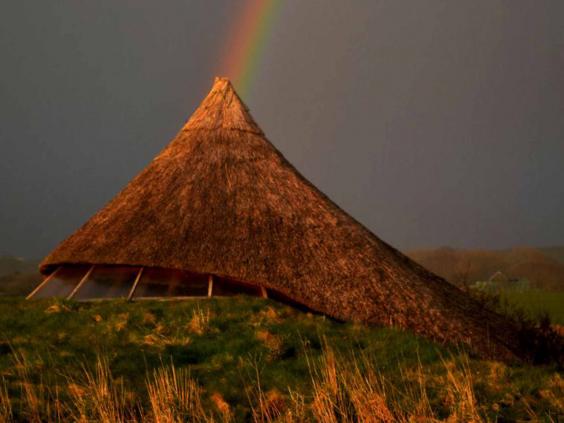 Pitch in
If your budget is tight but you have some building skills, you could camp for free in the scenic Llyn Peninsula in Wales. Here, Felin Uchaf is a centre for green building techniques, storytelling and music. There are three Celtic-style thatched roundhouses, two with radiators and one with a clay wood-burning oven-cum-stove.
You pay for your meals and accommodation by doing manual work (which should keep you warm too). Take your four-seasons sleeping bag and bed down with new friends, who come from far and wide to practise building with straw bales and cob. Hearty vegetarian meals are served in the 19th-century farmhouse, where there's a hot bath and electricity. Volunteers need to apply online (
01758 780 280; felinuchaf.org).
Source: https://www.independent.co.uk