Violent clashes during a Kill the Bill demonstration have been condemned as "shameful" and "completely unacceptable".
Seven people have since been arrested. It is understood the police operation has cost around £1m.
A clean-up operation is now under way to remove broken glass, debris and graffiti from the streets.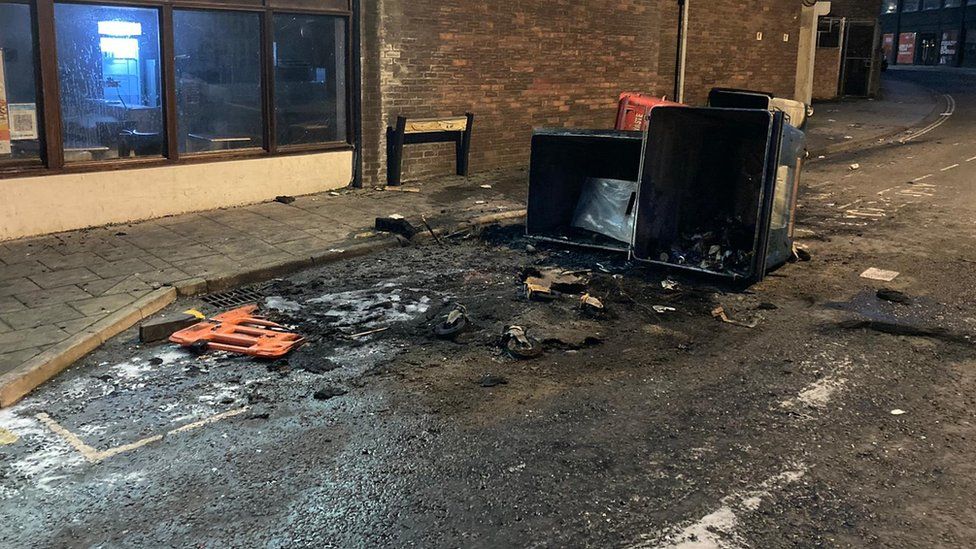 On Monday Avon and Somerset Police chief constable Andy Marsh said: "People are not standing up and identifying the organisers.
"There were about 3,000 people at the protest when it started at College Green. That came down to about 400-500 who decided to take it in a violent direction outside Bridewell (Police Station).
"By the time it got to 17:30 GMT we had 300 officers there. It was 01:30 before we dispersed them and restored some order to the streets of central Bristol."
He said police officers had made seven arrests and would be releasing "hours of CCTV footage" to the media.
"We will be asking for the people of Bristol to identify these thuggish citizens so we can bring them to justice."
But angry scenes started to unfold as demonstrators scaled a police station, threw fireworks into the crowd and daubed graffiti on the walls.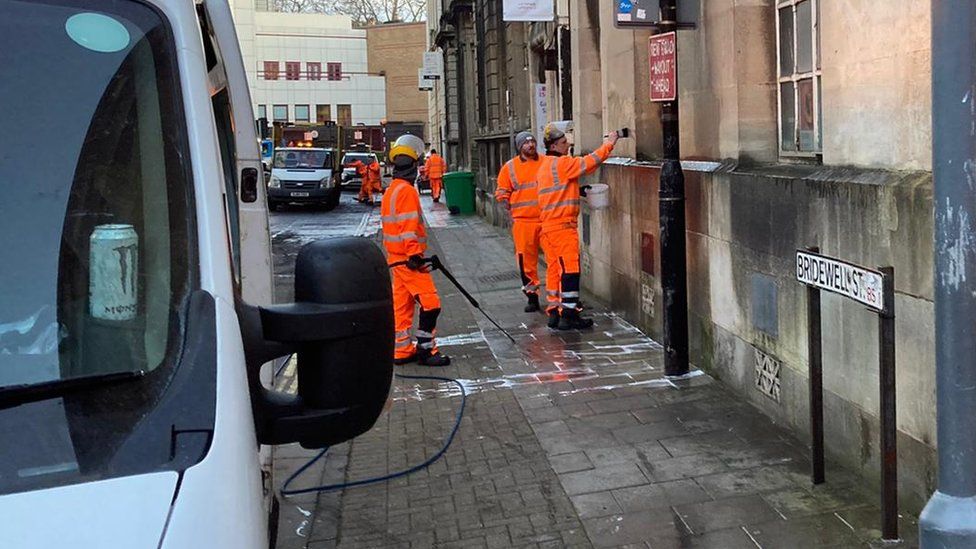 Bristol Mayor Marvin Rees said the violence had made people already dealing with inequality in the city less safe and questioned whether the perpetrators were from Bristol or were "protest tourists".
He said: "Smashing buildings in our city centre, vandalising vehicles, attacking our police will do nothing to lessen the likelihood of the bill going through.
"On the contrary, the lawlessness on show will be used as evidence and promote the need for the bill.
"This is a shameful day in an incredible year for Bristol. These people should feel shame."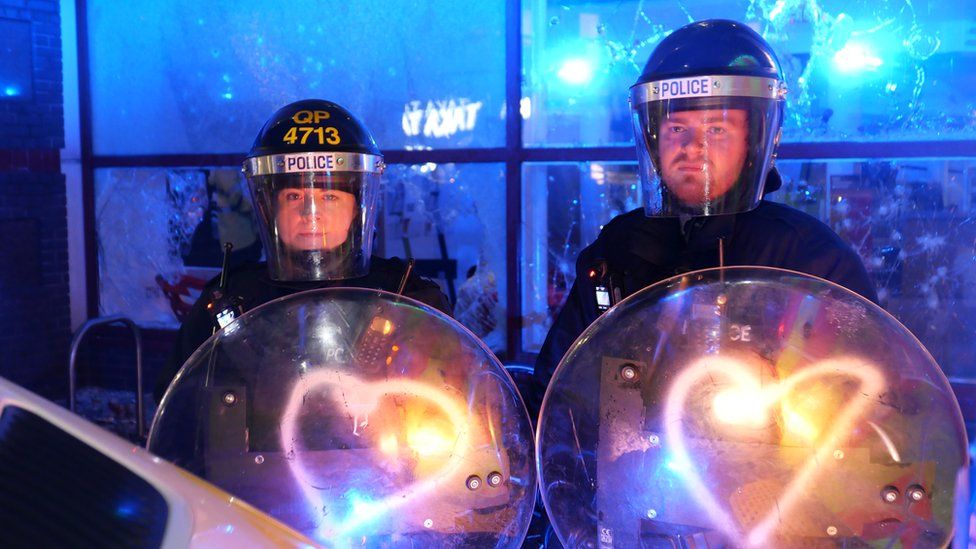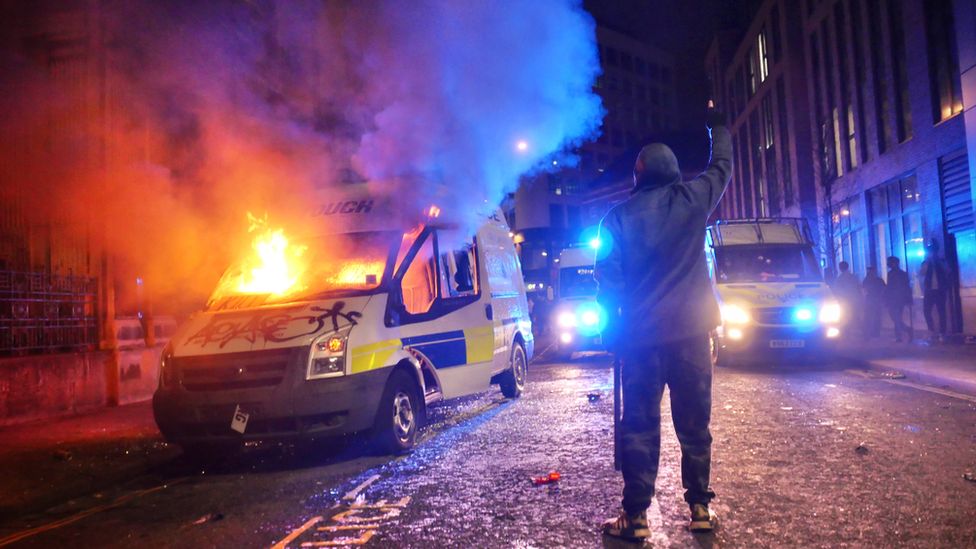 'Battered and bruised'
Sue Mountstevens, Avon and Somerset's police and crime commissioner, added that the behaviour was "completely unacceptable" and had been "hijacked by criminals."
She said: "It's disgraceful that these men and women who started their days expecting a normal day of policing have all returned battered and bruised.
"These people have shown reckless disregard of the lives and safety of our communities in central Bristol and our officers.
"Whether you agree or disagree with the bill these men and women did not deserve to face the level of violence directed at them. Nothing can justify such actions."
University student Rhianna Prewitt who attended the demonstration said: "This is a symptom of not allowing organisers to actually properly organise protests and, by doing that, extremists and people who are looking for a riot are going to take advantage to cause chaos.
"Also, if the government doesn't want us to protest during the pandemic why are they pushing through a significant law at this time without public scrutiny?"
Police reported that one officer had suffered a broken arm and another suffered broken ribs. Two police vehicles were set on fire and damage was caused to a police station.
Avon and Somerset Police Chief Supt Will Whit said: "These scenes are absolutely disgraceful and they will be widely condemned by people across the city.
"All those involved in his criminal behaviour will be identified and brought to justice.
"There will be significant consequences for behaviour such as this."
www.theguardian.com