I know exactly where I hope to go in 2016. I just don't know exactly when. As in any year, the best value is to be found is in locations where the balance of supply and demand favours the traveller. You can expect lower prices, a warmer welcome and – at a time when more people are travelling than ever – a welcome absence of crowds. So, seek out destinations where there is excess capacity and a shortage of willing visitors.
For Tunisia and Egypt's Sinai Peninsula, the supply of flights from UK airlines is currently zero due to Foreign Office safety warnings. Five years after the Arab Spring began in Tunisia, the north African nation finds itself on the Foreign Office "no go" list – a decision applied in the wake of two massacres of tourists. In March, 21 people died in an attack on the Bardo Museum in Tunis; in June, 38 tourists were gunned down on the beach at Sousse. The Foreign Office still says: "We do not believe the mitigation measures in place provide adequate protection for British tourists in Tunisia at the present time." And the FO ban on UK airlines flying to the main Egyptian resort of Sharm el Sheikh still stands, after the as-yet-unexplained loss of a Russian charter flight that crashed shortly after take-off for St Petersburg; 224 passengers and crew died.
Just before Christmas, Egypt's tourism minister, Hisham Zazou, announced that a UK security firm, Control Risks, had been contracted to improve security on the ground and in its airports. He told me that he expects the flight ban to be lifted by the second half of January, and said: "Tourists are extremely welcome in Egypt. It is safe to come here." I asked about the investigation into the crash; he said: "All scenarios of the cause of that tragic incident are open, including sabotage."
Prices to destinations in Egypt where British planes are allowed to fly, such as Luxor and Hurghada, are – in the words of Minister Zazou – "ridiculous". A week at the fivestar Steigenberger Nile Palace in Luxor, including flights from Gatwick on Wednesday 30 December, transfers and breakfast, costs just £378 – absurd for a school holiday trip to a destination with guaranteed sunshine (not to mention arguably the world's greatest collection of antiquities).
The streets of Paris echoed with gunfire on three occasions this year, and in the past few weeks the capital of the world's favourite nation – by tourist numbers – has been unusually quiet. Accordingly, Eurostar has some extremely good prices from London St Pancras to Paris Gare du Nord. A weekend return in mid-January, with good departure times in both directions, is easily available at under £70.
In the air, it pays to get in early for new routes. As anyone fortunate enough to visit the Azores on the new Ryanair flight from Stansted this year will know, fares are held down to stimulate demand; the dates I booked on that route this time last year are now 40 per cent more expensive for the corresponding flights in 2016. So, why not consider Montenegro. These days, it's not often that easyJet can announce flights from the UK to a brand-new destination – but shortly before Christmas Britain's biggest budget airline did just that with a pioneering link from Manchester to Tivat on Montenegro's Bay of Kotor, starting on 27 March.
It adds to the buzz created by Lonely Planet selecting Kotor – the main port on the Montenegrin coast – as "Best in Travel City for 2016". Cruise lines are also showing more interest in the spectacular coastline and lost-in- time villages and towns. The top resort on the coast is Aman Sveti Stefan (00 382 33 420 000; aman.com), on an islet south of Kotor. Standard double rooms cost €750 (£555), but deals are to be done for stays before the summer peak.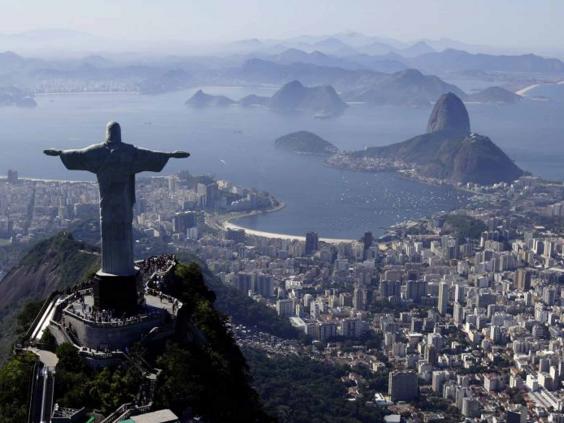 On the trains, an engineering miracle is scheduled to open in 2016 that will free plenty of capacity: a 35-mile "base tunnel" that cuts beneath the heart of the Swiss Alps. To give you some idea of the importance attached to the project by the mountain nation, the opening party alone, in early June, has a budget of 12 million Swiss francs (£8.3m). For travellers seeking to transfer swiftly between Basel and Milan, the tunnel will be a godsend – with trains running at up to 155mph, it should reduce trip times by 50 minutes. But for anyone who prefers to enjoy the spectacular current journey on the Gotthardbahn, winding through the St GotthardPass, the new line will mean trains across the mountain will be less crowded – affording even better views (sbb.ch).
Having studied the travel implications for each of the Olympics this century, I safely predict that Rio de Janeiro will follow the pattern – which means you can expect bargains in the last week of August (between the Olympics and the Paralympics) and from 21 September onwards – when everyone will have packed up and gone home. With attention switching to Tokyo 2020, Rio 2016 will be Olympic history. As with London 2012, Beijing 2008, Athens 2004, and Sydney 2000, for the rest of the year the city – and planes flying to it – will be strangely empty of tourists. British Airways is already selling non-stop tickets from Heathrow to Rio for £598 return on 21 September, compared with three times as much during the Games, and connecting airlines will be even cheaper. This coincides with an excellent time, weather-wise, to visit Brazil
Source: https://www.independent.co.uk