UK building material suppliers dropped on Friday after insulation specialist SIG warned of a continuing decline in business activity stemming from the country's vote to leave the European Union. Shares in the Sheffield-based company plunged as much as 24 per cent in London trading. "Following a slowing of activity around the time of the EU referendum, trading conditions in the UK have continued to soften," the company said in a statement. Divisions from commercial sector to home remodelling have been affected.
The group now sees full-year underlying profit before tax to be in the range of £75m to £80m, while analysts had expected the company to make £88.8m, according to data compiled by Bloomberg. Last year, underlying pretax profit totalled £87.4m. SIG's chief executive Stuart Mitchell, who took up the role in March 2013, has agreed to step down and will be replaced on an interim basis by former Amey boss Mel Ewell, the company announced separately. Mr Ewell is currently a non-executive director on the company's board. Jefferies analysts Sam Cullen and Anthony Codling said in a note they no longer recommend buying SIG shares, cutting their price target to 90 pence from 140 pence. Panmure Gordon analyst Adrian Kearsey warned that the "increasingly sporadic" UK construction market has created a difficult environment for all listed building merchants.
Bloomberg
Virgin trains to hold recruitment fairs in prisons
Virgin Trains is to hold regular recruitment fairs in prisons as part of its hunt for talented candidates. The train operator initially undertook to employ 12 people with convictions in 2014 as part of the contract awarded by the Department for Transport to run services on the west coast, and has 27 ex-offenders recruited through this programme. It now plans to hold recruitment events in prisons across the UK every three months following the success of the initiative. A recruitment fair was held in HMP Addiewell in West Lothian earlier this week.
Kathryn Wildman said Virgin Trains had incorporated prison jobs fairs into its normal recruitment programme after they proved successful in finding talented candidates for jobs with the company. She said: "We started this process three years ago with relatively modest ambitions. But we've been really pleased with the calibre of candidates we've managed to attract through prison recruitment events and our wider ex-offenders programme, so we've decided to incorporate these into our regular calendar of recruitment events. This isn't just about helping society and giving people a chance to turn their lives around. It's hiring the best people no matter what their background is. We'd urge other employers who might be thinking about this to give it a go."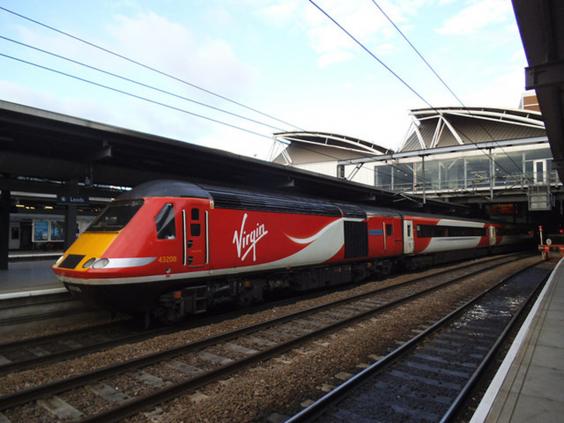 Virgin Trains has established partnerships with HM Prison Service, the Scottish Prison Service and private prison operators, all of whom work with inmates who are nearing the end of their sentence to identify employment opportunities. The train operator has been actively recruiting people with criminal convictions since 2013 when founder Sir Richard Branson challenged Virgin businesses and the wider business community to help reduce re-offending.
PA
Barclays offloads credit card business
Barclays has completed the sale of its Spanish and Portuguese credit card business as it proceeds with asset disposals as part of a company-wide overhaul. The bank said that its £1.2bn Barclaycard consumer payments business was "sold at a small premium" to Spanish online bank WiZink. WiZink, previously known as Bancopopular-e, is owned by Varde Partners and Spain's Banco Popular. Barclays has been working to sell down and dispose of its hinterland business as quickly as possible in order to focus on core US and UK operations. The bank said that the sale of its Spanish and Portuguese credit card business will help reduce its risk-weighted assets by £1bn.
PA
Rosneft 3Q profit falls despite growth in oil output
Rosneft said third-quarter profit dropped 77 per cent as a decline in export duties lagged behind slumping prices. Net income fell to 26bn roubles (£316m) from 112 billion roubles a year earlier, the Moscow-based company said in a statement. That was below the 44.4 billion rouble average estimate of five analysts surveyed by Bloomberg. Sales fell 5.6 per cent to 1.22 trillion roubles, while earnings before interest, taxes, depreciation and amortisation rose, beating estimates. Rosneft has taken advantage of a weak rouble that curbs costs and a Russian tax system that cushions producers from lower prices, to increase drilling and boost output. That has allowed the company to retain its share in traditional markets, while developing new ones in the Asia-Pacific region.
"In the third quarter of 2016, the environment on the commodity markets remained difficult," Rosneft chief executive officer Igor Sechin said in a statement. "Additional pressure on the company's profitability was from considerable negative export duty lag effect." Russia's oil export taxes are set each month and move a step behind the oil price. The lag in levying the duty can create an additional burden when crude is declining consistently, while benefiting producers during rising prices.
Bloomberg
Tata Chemicals director explains departure
Tata Chemicals non-executive director Bhaskar Bhat resigned following disagreements with other board members, intensifying a leadership feud at India's largest conglomerate. "There are several risks Tata Chemicals faces on account of the loss of confidence of Tata Sons [the holding group] in Cyrus Mistry and his removal as chairman of that company," Mr Bhat, a non-independent director at the Tata unit, said on Friday, a day after he quit. "There were no discussions addressing these risks and the independent directors went on instead to make a statement which did not take into account my views. I therefore felt that I could no longer contribute to the board and choose to resign."
Read more at independent