MPs are debating whether some terminally ill adults in England and Wales should be allowed to end their lives with medical supervision.
Under proposals, people with less than six months to live could be prescribed a lethal dose of drugs, which only they are allowed to take.
It could lead to the first vote in the House of Commons on the issue in nearly 20 years.
The Archbishop of Canterbury is among those to have voiced opposition.
The bill is being brought before the Commons by Rob Marris, the Labour MP for Wolverhampton South West.
Opening the debate, Mr Marris, said the current laws did not meet the needs of the terminally ill, families or the medical profession.
He said there were too many "amateur suicides, and people going to Dignitas" and it was time for parliament to debate the issue because "social attitudes have changed".
The deputy speaker in the Commons said there was "unprecedented" demand to take part in the debate with 85 MPs indicating they wanted to speak.
Mr Marris won a private member's bill ballot in June guaranteeing time in the chamber for the legislation.
Lord Falconer put the first Assisted Dying Bill before the House of Lords, but it ran out of time before the 2015 general election.
MPs are debating the bill this morning and could then have the opportunity to vote on assisted dying for the first time since 1997.
Competent choice
Under Marris's bill, two doctors and a High Court judge would have to agree to assisted dying for any patient. That means they would have to be satisfied that he or she was mentally competent, had less than six months to live and had been informed of all the alternatives.
The Bill would only permit the patient to administer the medication to end their own life – not a doctor – so it would not allow euthanasia.
Medical professionals would be entitled to refuse to be involved in the process.
The Bill would not allow a person with a non-terminal disability or with dementia to be assisted to die.
Prime Minister David Cameron is not present at the vote, but a spokesman said: "The Prime Minister has made his views clear on this issue before, he is not convinced that further steps need to be taken and he is not in favour of an approach that would take us closer to euthanasia."
Rob Marris said it was a simple question of offering "choice and dignity".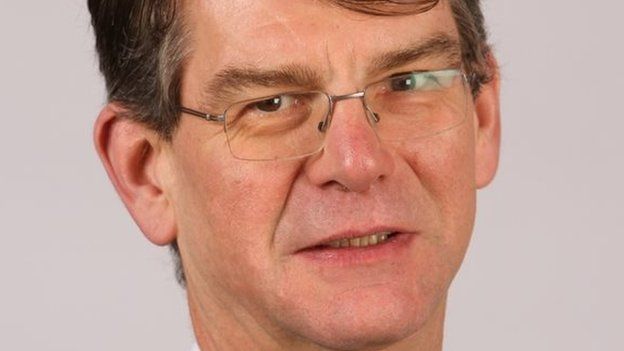 "With appropriate, strong safeguards, terminally ill adults of sound mind should be legally allowed to choose to have assistance to end their own lives," he said.
"The current legal position is a mess. At present the law denies dying people the choice of a safe, legal assisted death, whilst turning a blind eye to home suicides, and to technically illegal actions by doctors, and to Dignitas deaths.
"I am convinced that we can and should allow better choice for dying people."

The law on assisted dying around the UK
Euthanasia, which is considered as manslaughter or murder, is illegal under English law.
The Suicide Act 1961 makes it an offence to encourage or assist a suicide or a suicide attempt in England and Wales. Anyone doing so could face up to 14 years in prison.
The law is almost identical in Northern Ireland.
There is no specific law on assisted suicide in Scotland, creating some uncertainty, although in theory someone could be prosecuted under homicide legislation.
'Dangerous'
Assisted dying is a contentious issue which divides opinion.
The Archbishop of Canterbury, Justin Welby, said this week that success for the bill would mean suicide was "actively supported" instead of being viewed as a tragedy.
He said asking doctors to help people to die would be "a change of monumental proportions both in the law and in the role of doctors".
Respect for the lives of others goes to the heart of both our criminal and human rights law, the archbishop said, so the current laws should not be abandoned.
Other opponents of the Bill say it is open to abuse and would put pressure on vulnerable people to end their lives.
Alistair Thompson, from Care Not Killing, says the legislation is "dangerous" and urges MPs to reject it.
"Changing the law on assisted suicide, by discriminating against the terminally ill and disabled from the healthy and able-bodied sends out a chilling message about how we value and treat the most vulnerable people in society."
'Law working well'
He said the current law was working well and very few British people were travelling abroad to commit suicide or euthanasia.
"The current law exists to protect those who are sick, elderly, depressed or disabled from feeling obliged to end their lives."
However, campaigners in favour of the Bill say it would lessen unnecessary suffering for dying people who want the choice to control how and when they die.
Campaign group Dignity in Dying said without a change in the law, terminally ill patients would continue to travel to Dignitas to die, end their lives themselves or be illegally helped to die by doctors.
Source: https://www.bbc.com