A plane flying from France to the US has been diverted to Dublin after a passenger on board went into early labour.
American Airlines flight AA787 had been in the air for little over an hour when it turned around over the Atlantic Ocean and started heading towards Ireland.
It was due to fly from Paris to Charlotte Douglas International Airport, in North Carolina.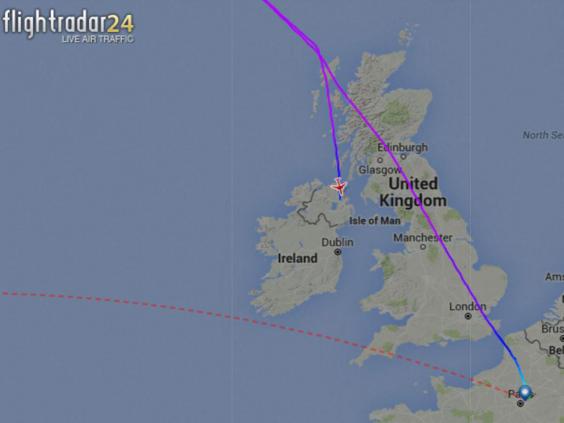 A spokesperson for American Airlines told The Independent that a "medical emergency was declared because of a lady in labour" but had no further information on her nationality or whether she had given birth.
Officials at Dublin Airport said the plane landed at around 1pm after reporting a "medical incident".
There was a doctor on board and the emergency services had been called, a spokesperson said.
It comes after a woman gave birth on a China Airlines plane from Taiwan to the US, sparking allegations that she concealed her pregnancy in an attempt to secure American citizenship for her child.
Another plane bound for the US made an emergency landing at Dublin Airport yesterday.
An Ethiopian Airlines flight to Washington DC landed safely after reporting technical difficulties and shutting one of its engines down, RTE reported.
Source: https://www.independent.co.uk